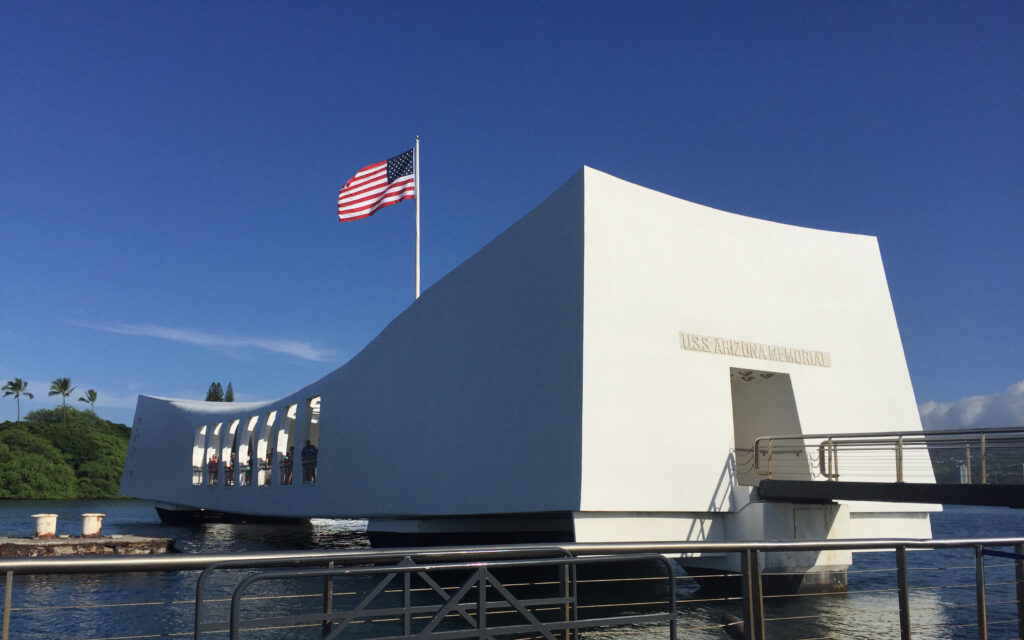 It has been 80 years since December 7, 1941, the day the Japanese attacked Pearl Harbor. President Franklin D. Roosevelt declared it "a date which will live in infamy," and it has. Within days, the United States set forth formal declarations of war, launching us in to WWII. Each year, on December 7, survivors, veterans, and current service members convene in Oahu to commemorate what is now known as Remembrance Day. The number of survivors dwindles each year, but the sentiment and importance of the day does not. We continue to remember the 2,403 individuals killed, along with the additional 1,178 who were injured. To ensure that today's generation recognize and honor those we lost, Senator Bartolotta is sponsoring an essay contest for high school seniors.
Each original essay must address why….We must never forget.
---
Registration has Closed
Contest Details:
Students may submit one essay of no more than 750 words.
Students must be identified by first and last name, on the official registration form.
Deadline for entry is Sunday, November 7, 2021.
Content must be original and may only contain copyrighted content if appropriately cited.
Entrants must credit all sources used on a bibliography/citation list.
All students must be enrolled in the 12th grade either in a public, private or home school program within Pennsylvania.
All entries become the property of the Pennsylvania Senate. Entrants agree that submitting their essay permits the Pennsylvania Senate to use, without any compensation, their names, likenesses and entries for promotional purposes. By submitting an entry, entrants represent that their entries constitute original works of creativity that do not violate the property rights of any other person or organization, and grant the Pennsylvania Senate the right to exhibit, distribute, televise and otherwise use the entries in various media.
Contest Awards:
Together with Alex E Paris Contracting Company, Inc., Allegheny Strategy Partners, Beaver Valley Slag, and PGT Inc. Trucking, Senator Bartolotta is providing a total of $4000 distributed to the top four essay contest winners.
Judging Criteria:
Creativity
Content
Effectiveness of message delivery
Did you follow directions?
Entries will be judged by an independent panel of judges and will not include any Pennsylvania Senators.
---