In this Update:
Save the Date for an Identity Theft Prevention Event
Wolf Administration Mandates Masks for All Pennsylvania Students
Pennsylvania Senate Expense Reports Now Posted Online
Free Webinars Connect Military Veterans with Agriculture Business Funding
National Childhood Cancer Awareness Month
Have a Happy Labor Day
---
Save the Date for an Identity Theft Prevention Event
To help households of the 46th District protect themselves against identity theft, I will be hosting another free Identity Theft Prevention Event on Saturday, Sept. 25, from 9:30-11:30 a.m. at the Ringgold High School parking lot, 1 Ram Drive, Monongahela.
It will be a drive-through event for individuals only, not businesses. An industrial shredder truck will be on site, and up to two bags or boxes will be accepted per vehicle. Identity theft information will be provided.
Phonebooks, newspapers and bound books cannot be accepted. Please remove any binder or paper clips.
It is not necessary to register for the event, but residents who have questions are asked to call the district office at 724-225-4380.
Wolf Administration Mandates Masks for All Pennsylvania Students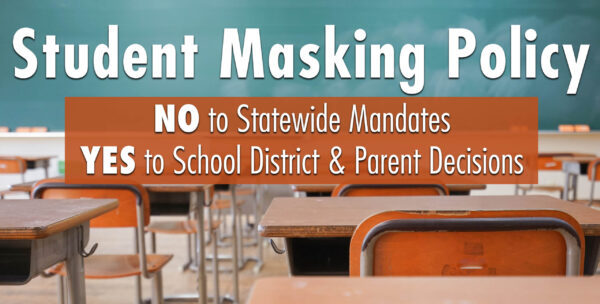 In a major policy reversal, Governor Wolf announced this week that masks will be required in all Pennsylvania public and private schools, as well as childcare facilities. The Governor's decision is yet another overreach of his authority.
As a parent, I cannot imagine anyone more capable of making the decision about mask wearing than a child's guardian. This is a local issue and needs to stay a local issue. We all want to protect children, and no one cares more than the parents.
In May, voters stripped Governor Wolf of his authority to unilaterally extend emergency declarations, and actions such as his statewide student mask mandate demonstrate why citizens made that decision. It is egregious that the Governor is ignoring the will of the people and issuing this order through the Pennsylvania Department of Health.
That is why I am supporting legislation to return the power to local school districts which can make the best decisions about how to implement safety protocols in their schools based on the local impact COVID-19 is having on its community.
I call on my democratic colleagues to work across the aisle to help us enact this legislation with a vetoproof majority which will keep the masking of students a local decision. I will continue to keep you up to date on this critical issue.
Pennsylvania Senate Expense Reports Now Posted Online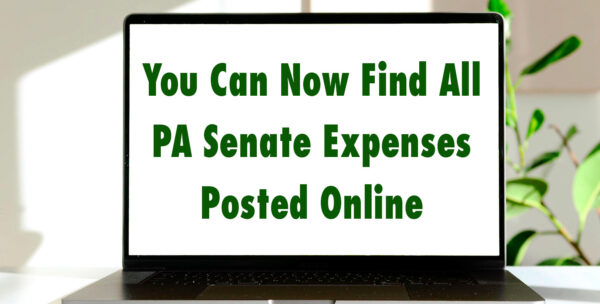 As your elected official, I am here to serve you. In effort to continue being a responsible steward of your taxpayer dollars and as transparent as possible, I have added a new page to my website to make all of my expenses available to the public online beginning this week.
The information includes all office leases, reimbursements for meals and lodging, supplies, mileage, office maintenance and much more. This information can be found on a new webpage, which will be updated monthly. My page can be found here.
Free Webinars Connect Military Veterans with Agriculture Business Funding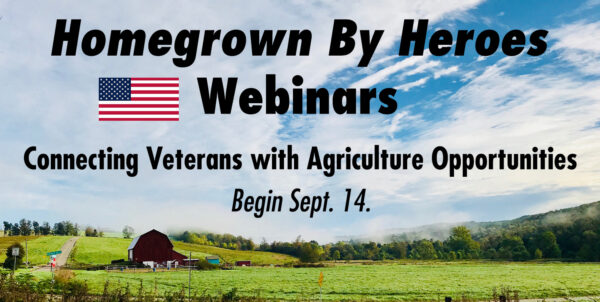 A free webinar series begins this month to connect military veterans who are considering starting or expanding an agriculture business with resources, funding and planning tools they need to succeed.
The first session will be held Sept. 14 from 7-8 p.m. and will cover grants, business planning and other resources. A web link or phone number to join the session can be obtained by contacting PA Preferred Program Manager Gwyn Rowland at RA-AgPaPreferred@pa.gov.
Future sessions will explore the PA Preferred Homegrown By Heroes program, which gives military veterans tools to brand their PA-made and PA-grown agricultural products for consumers who want to buy local and support veterans in their communities; sustainable agriculture opportunities through the PA Preferred Organic program; and other resources for transitioning, diversifying and expanding agricultural businesses.
National Childhood Cancer Awareness Month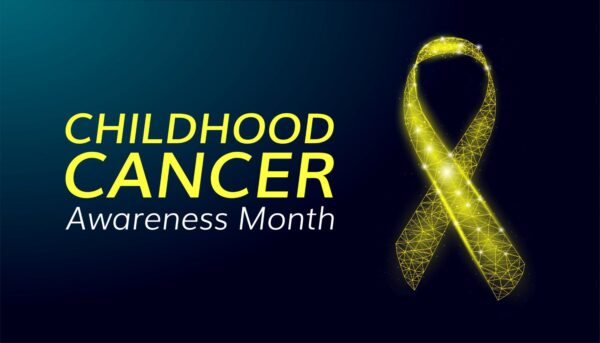 September is National Childhood Cancer Awareness Month. Childhood cancers take many forms, from blood disorders to various types of tumors and rare genetic diseases.
In recent years, the General Assembly created the opportunity for contributions to be used for pediatric cancer research. These contributions are deducted from a tax refund and may be made as a $5 contribution when renewing a driver's license or vehicle registration.
Have a Happy Labor Day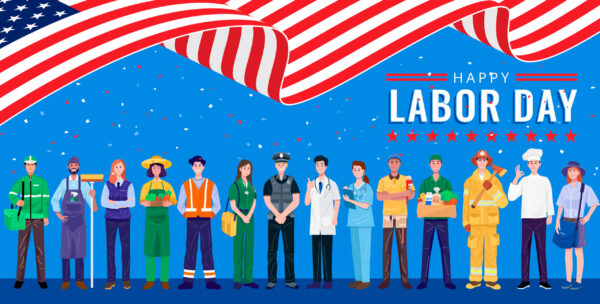 Workers across Pennsylvania and the U.S. had their lives disrupted during the pandemic, and many are still striving for a return to normalcy.
I hope you have a wonderful Labor Day weekend, as we celebrate the past contributions and hopeful future of the American worker.