In This Edition:
Mark Your Calendars: Tele-town Hall on January 28
Statewide Video Competition Challenges Students to Share Ideas on Farming
Legislation Would Add New Protections for Incarcerated Women
Calendar Contest Winners, Visit With W. PA School for Blind Children, and More
---
Mark Your Calendars: Tele-town Hall on January 28
Telephone town halls are a great way for community residents to learn more about what is happening locally and in Harrisburg, and to weigh in on the most important issues facing the region – all from the comfort of their own home. My next tele-town hall will be held on January 28 at 6 p.m.
The tele-town hall format allows participants to sign up to receive a call immediately before the event begins. Participants can submit questions or simply remain on the line to listen to the discussion. An audio link will be available on my website, and the event will also be streamed live on my Facebook page.
Community residents can learn more about the event and sign up to participate here.

Statewide Video Competition Challenges Students to Share Ideas on Farming
Pennsylvania has a rich heritage of farming that dates back centuries, and agriculture remains the state's top industry today. However, that heritage is threatened by difficult market conditions and an aging population of farmers. For every four farmers in Pennsylvania over the age of 65, there is only one farmer under the age of 35.
The third annual "Talk To Your State Senator" statewide video competition challenges middle and high school students to share their ideas about how Pennsylvania can reverse these trends and ensure the agriculture industry will have a bright future in our Commonwealth.
The contest, which is sponsored by the Senate of Pennsylvania and Rutter's, is open to students in grades 6 through 12, including all public school, private school and home school students. Participants are encouraged to submit video entries of no longer than three minutes that promote the future of farming in Pennsylvania.
A total of $10,000 in prizes will be awarded through the PA 529 college savings program administered by the Pennsylvania Department of Treasury. Contest entries must be submitted by January 31, 2020.
More information on the contest is available online at www.legis.state.pa.us/talk-to-your-state-senator/.
---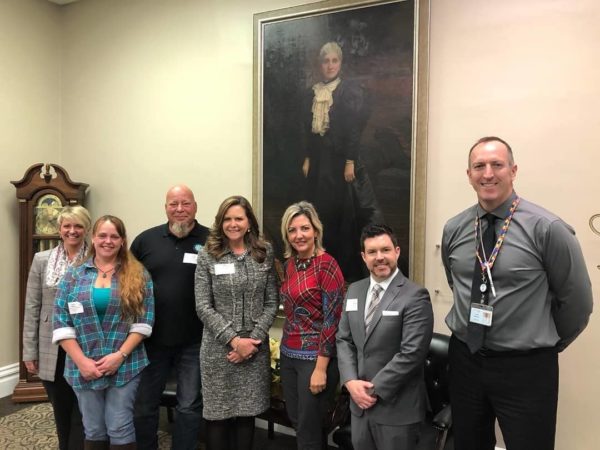 Thank you to the Western Pennsylvania School for Blind Children for inviting me to visit your facility and observe firsthand the Learning Adventures for the Visually Impaired Adult Program.
---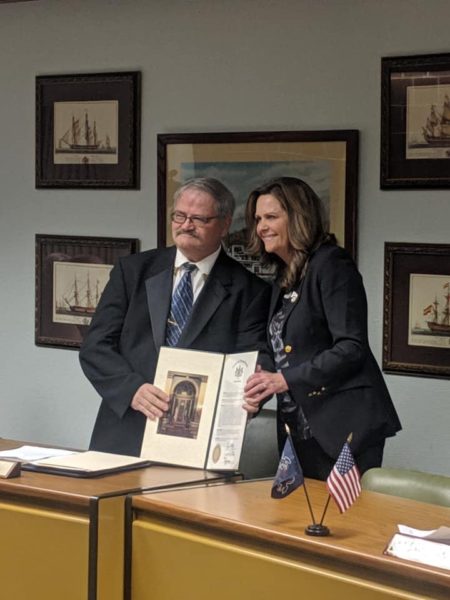 A heartfelt congratulations and huge thank you to Mayor Bob Kepics for his decades of dedication to the city of Monongahela and our entire community. Best wishes as you retire from council and move on to the next chapter of your life!
---
Legislation Would Add New Protections for Incarcerated Women
Protecting the health and safety of all female inmates presents a unique set of challenges, but these concerns are magnified when an inmate is pregnant. I recently announced plans to introduce a bill to ensure proper safety measures are taken to protect the safety and dignity of these incarcerated women.
The bill would ensure proper prenatal nutrition, limits on shackling and invasive body cavity searches, and education for female inmates about prenatal care and parenting skills. The bill would also include provisions to help all incarcerated women, including educational programming about how to avoid being a victim of human trafficking and access to menstrual hygiene products at no cost to the inmate.
More information about the bill is available here.
---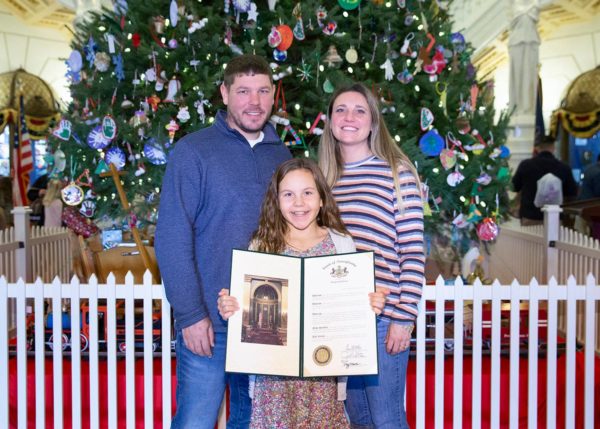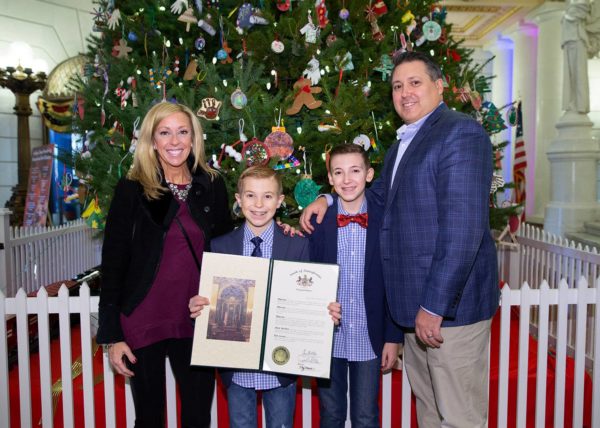 Kudos to Andi Midler of Burgettstown and Sawyer Mavretish of Canonsburg for being chosen as two of the winners of the Pennsylvania Attorney General's Drug Free 2020 Calendar Contest. Their original artwork will be featured in the 2020 calendar.