October 1, 2019
In This Edition:
Senate Approves Measures to Support Student Success
Legislative Update: Measure Will Cut Down on Telemarketing Calls
REMINDER: Greene County Senior Fair Scheduled for Friday
Statewide Video Competition Challenges Students to Share Ideas on Farming
Pics from Washington Senior Expo, Recovery Advocacy Day, and More
---
Senate Approves Measures to Support Student Success
It is critical for young people to have a broad range of career options available to them after graduation, as well as a solid understanding of how to manage their money. I supported passage of two bills last week that will provide students and parents with additional career planning information, and allow students to apply their practical financial knowledge toward their school district's graduation requirements.
House Bill 265 would create the PASmart Online Career Resource Center, an online clearinghouse of information for students, parents, educators and school officials regarding postsecondary education and career pathways. A number of other provisions of the bill will help students learn more about career paths available to graduates of career and technical schools, which offer a wealth of opportunities for good-paying jobs in high-demand careers.
The bill would also ensure students have access to information on transferring credits between institutions, and would require schools to offer an opportunity for representatives of skilled trades, career and technical schools, community colleges, universities and priority occupations to provide information regarding employment and training opportunities in order to recruit students.
Senate Bill 723 will require public schools to allow students to apply personal finance credits towards satisfying graduation requirements. The bill is designed to help more students learn the money management skill to make better financial decisions as an adult.
Both bills were sent to the House of Representatives for consideration.
---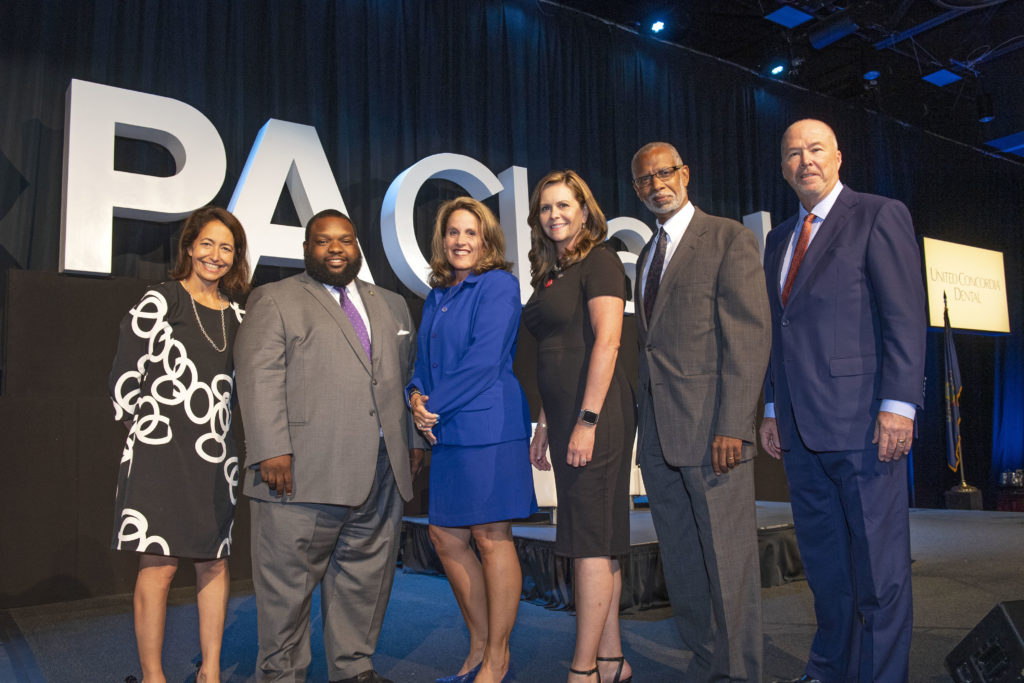 I was deeply honored to be awarded the 2019 Allegheny College Prize for Civility in Public Life in Pennsylvania along with the other co-chairs of the Criminal Justice Reform Caucus for our bipartisan efforts to improve the criminal justice system throughout Pennsylvania. More information is available here.
---
Legislative Update: Measure Will Cut Down on Telemarketing Calls
In addition to passing a pair of bills to help set up more students for success after graduation, the Senate recently approved several other measures to address critical needs in the community. One of these bills addresses a common complaint I hear from community residents – the number and manner of telemarketing calls.
House Bill 318 allows phone numbers to be placed on Pennsylvania's Do Not Call list permanently, instead of requiring consumers to re-register every five years. The bill would also prohibit telemarketing on legal holidays. The bill was sent to the Governor to be signed into law.
Other bills of note approved by the Senate last week include:
Senate Bill 439, which expands the Pennsylvania Heart and Lung Act to include coverage for several law enforcement entities that are not currently protected.
Senate Bill 694, which allows gas well bores to cross multiple units provided the operator has the right to drill wells on the units via leases with all applicable landowners.
House Bill 1170, which requires construction industry employers to utilize the E-Verify system when hiring a new employee.
---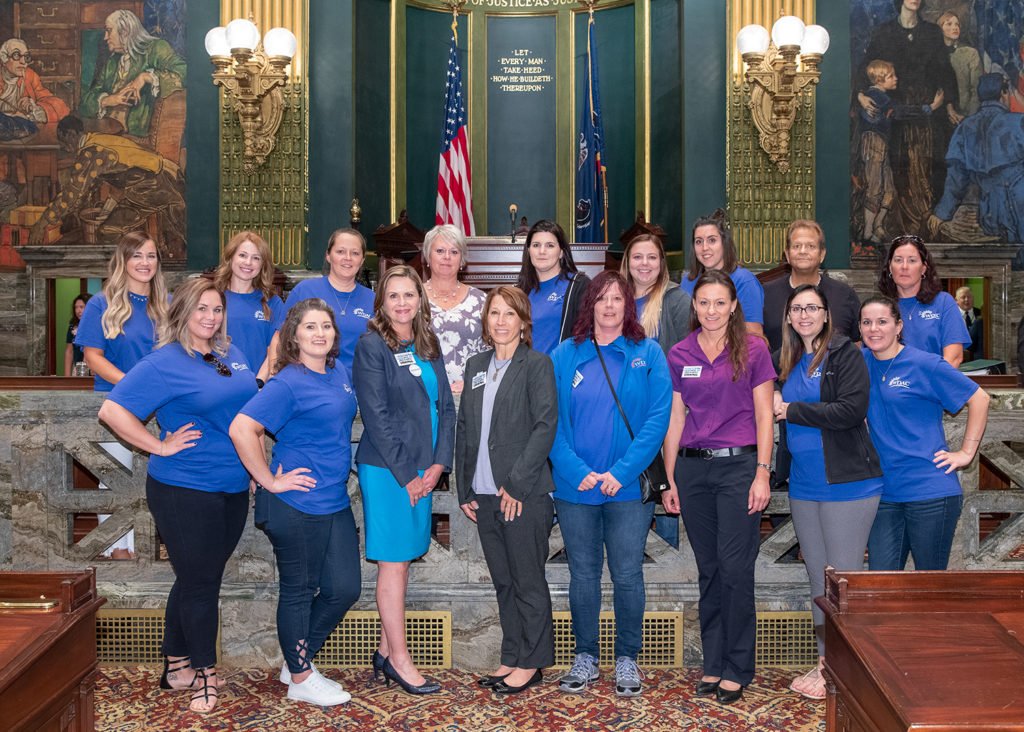 I appreciated all of the great people who traveled from Washington County to Harrisburg for Recovery Advocacy Day, an annual event that aims to raise awareness of substance use conditions, celebrates those in recovery and acknowledges the work of prevention and treatment support services.
---
REMINDER: Greene County Senior Fair Scheduled for Friday
Local seniors can learn more about all of the programs and services available to older Pennsylvanians at the Greene County Senior Fair this week. The event will be held on Friday, October 4th from 10 a.m. until 2 p.m. at the Greene County Fairgrounds.
---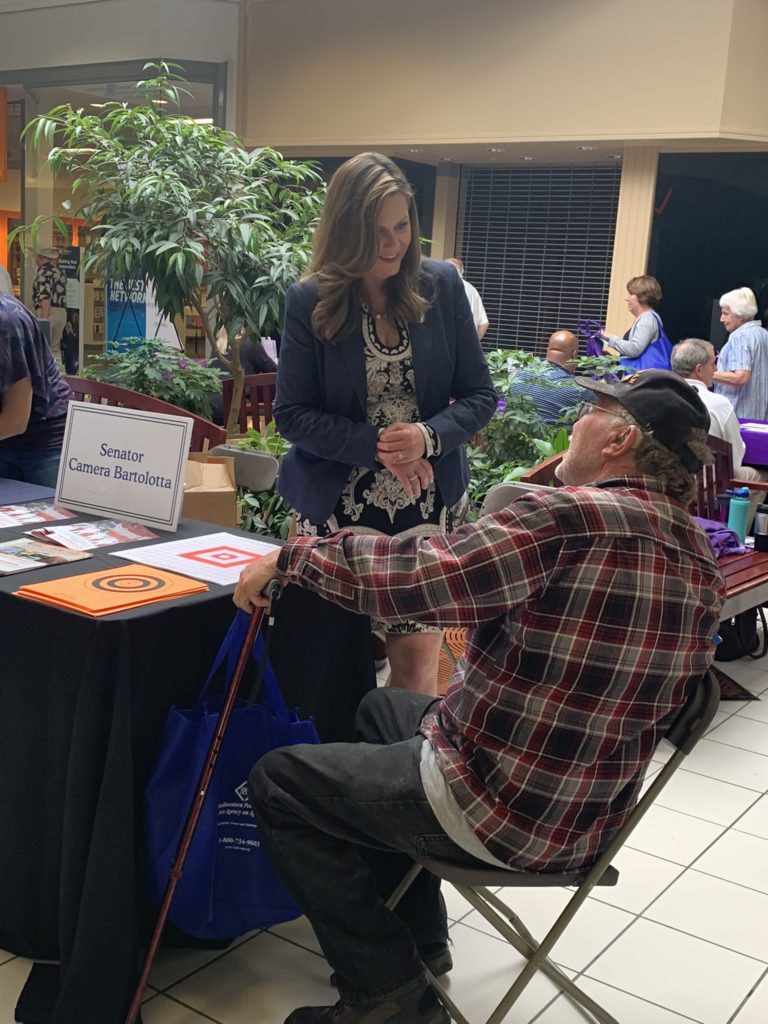 Thanks to all of the community members who came out to the Washington County Senior Expo, which brings together exhibitors from local, county and state agencies along with private vendors to share information on their services that are available to older Pennsylvanians.
---
Statewide Video Competition Challenges Students to Share Ideas on Farming
Pennsylvania has a rich heritage of farming that dates back centuries, and agriculture remains the state's top industry today. However, that heritage is threatened by difficult market conditions and an aging population of farmers.
The third annual "Talk To Your State Senator" statewide video competition challenges middle and high school students to share their ideas about how Pennsylvania can reverse these trends and ensure the agriculture industry will have a bright future in our Commonwealth.
The contest, which is sponsored by the Senate of Pennsylvania and Rutter's, is open to students in grades 6 through 12, including all public school, private school and home school students. Participants are encouraged to submit video entries of no longer than three minutes that promote the future of farming in Pennsylvania.
A total of $10,000 in prizes will be awarded through the PA 529 college savings program administered by the Pennsylvania Department of Treasury. Contest entries must be submitted by January 31, 2020.
More information on the contest is available online at www.legis.state.pa.us/talk-to-your-state-senator/.
---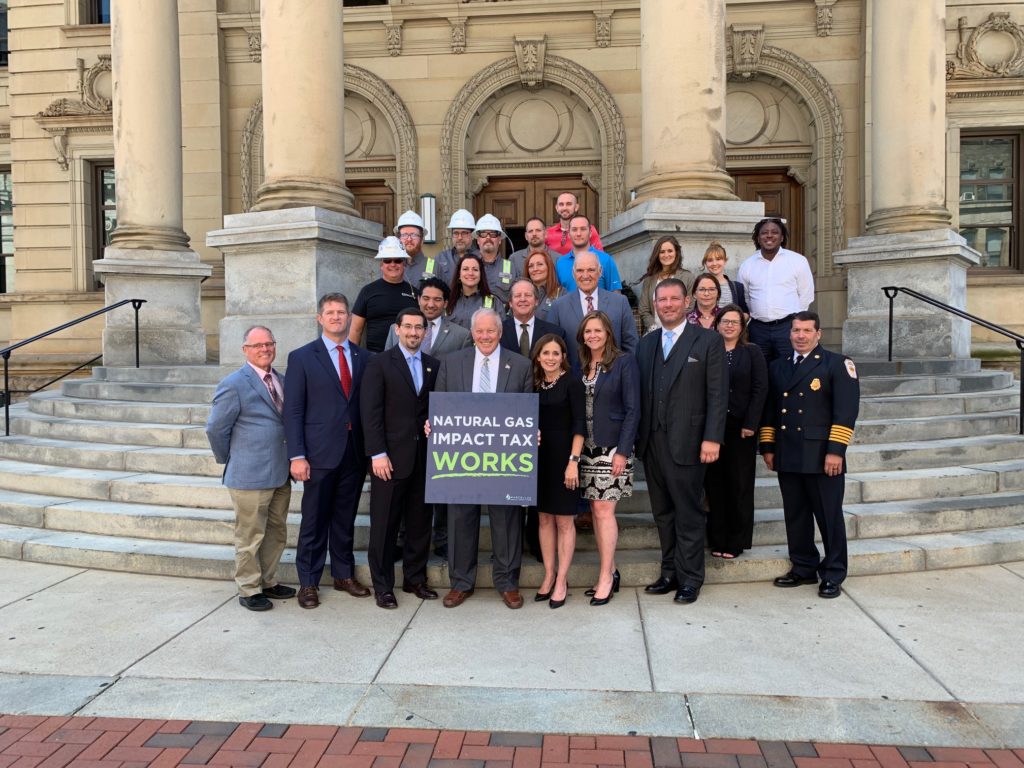 The Marcellus Shale impact fee is accomplishing wonderful things in southwestern Pennsylvania! I joined other state and local government officials and members of the Marcellus Shale Coalition on the courthouse steps in Washington to celebrate the success of the industry and highlight the benefits of the program in our local communities.