Dear Friend,
I am pleased to send you this edition of my electronic newsletter. These e-newsletters enable me to provide information about issues, events and activities in Harrisburg and around the 46th Senatorial District to you in a timely manner while saving postage costs.
If you find this e-newsletter useful, I invite you to visit my website www.senatorbartolotta.com for more information about your state government. You can also keep up to date through Facebook (www.facebook.com/senatorbartolotta), Twitter (www.twitter.com/senbartolotta) and Instagram (https://www.instagram.com/senatorbartolotta/).
If you do not wish to receive these e-newsletters, please click the "unsubscribe" button at the bottom of the page.
Sincerely,
Camera Bartolotta

Special Capitol Event Highlights Addiction Recovery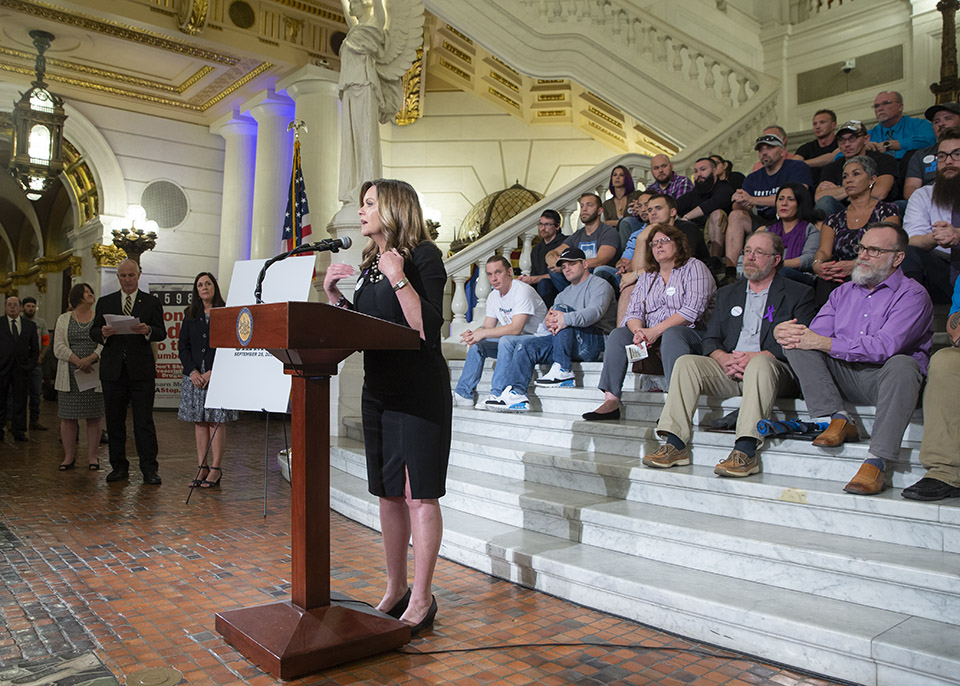 Our region has been especially hard-hit by the heroin and opioid addiction crisis. This week in Harrisburg, I had a chance to participate in a special event that celebrated the individuals who are working to overcome addiction, as well as the treatment providers who are helping these individuals in their battle against substance abuse.
The Recovery Advocacy Day at the state Capitol offered a wonderful opportunity for survivors to share their stories and convey a message of hope to Pennsylvanians struggling with addiction. The event also highlighted the treatment and support services that are available to help patients.
My thanks goes out to all of the individuals and groups who helped make this event possible. A special thanks goes out to Cheryl Andrews, Executive Director of the Washington Drug and Alcohol Commission, and others from Washington County who traveled to Harrisburg to participate in the event and share their stories.
---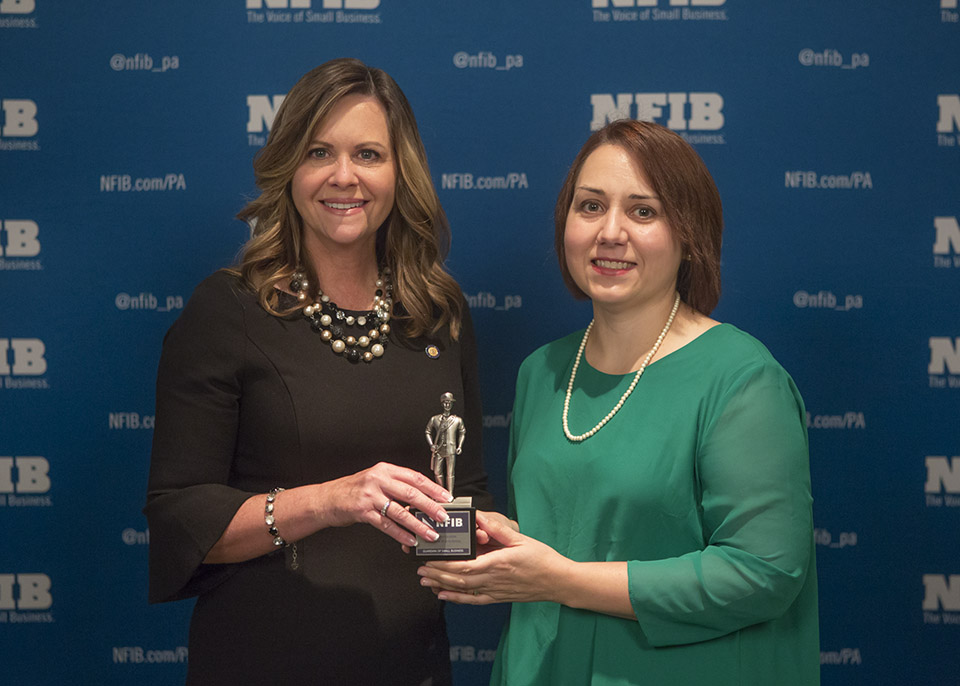 I was honored to be recognized as a "Guardian of Small Business" award winner by the National Federation of Independent Business. I will continue to fight to ease the financial pressure on small businesses and make it easier for them to grow and create jobs.
---
New Grant Program Aims to Support PA Dairy Operations
Dairy farmers across the state have been forced to deal with extraordinarily difficult circumstances for several years. Many of the factors that are hurting their businesses are beyond their control, including rapidly changing markets conditions and low prices for their product.
A new state grant program offers dairy producers, processers and distributors new options to help expand their operations. The Pennsylvania Dairy Industry Investment Program will provide grants of up to $100,000 for research and development and marketing projects, and grants of up to $50,000 for value-added processing projects and dairy operations transitioning to organic products.
Additional details about the program will be available soon on the Department of Community and Economic Development website at www.dced.pa.gov.
---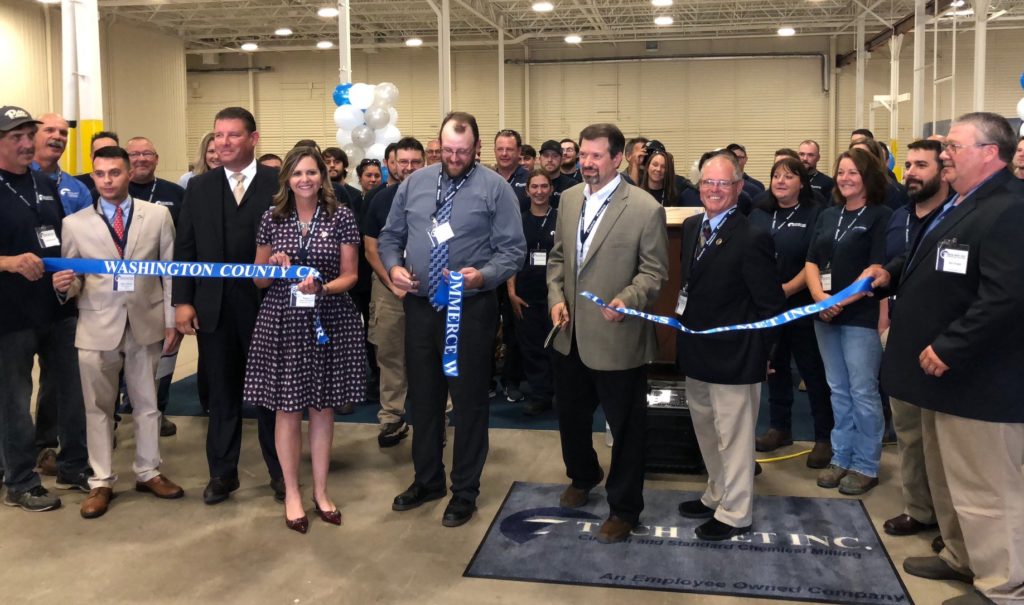 I recently joined other local leaders in welcoming Tech Met Inc. to Donora. The company plans to create at least 40 new jobs in the manufacturing industry.
---
Legislative Update: Senate Approves Public Safety Bills
The Senate approved a number of bills this week designed to help increase public safety, improve government efficiency and support crime victims. Some of the measures approved this week include:
Senate Bill 891, legislation to prevent government waste and fraud by requiring the Department of Aging to cross-check its list of PACE and PACENET beneficiaries with death records maintained by the Department of Health.
Senate Bill 1096, which authorizes the use of highly automated work zone vehicles by PENNDOT and the Turnpike Commission and allows for the platooning of motor carrier vehicles.
Senate Bill 1209, a bill that addresses the backlog of untested rape kits.
Senate Bill 1134, which establishes sextortion as a specific criminal offense with consequences comparable to other sexual offenses.
Senate Bill 1066, legislation to create First-time Homebuyers Savings Accounts.
Senate Bill 1098, a bill that allows for the placement of cameras on school buses to capture motorists who pass when red signals are flashing.
Senate Bill 521, a measure to add cardiopulmonary resuscitation (CPR) instruction to the state education curriculum for high school students.
Senate Bill 1181, which requires depression screenings for students with their required physical exams in 6th and 11th grades.
House Bill 1346, which provides for the offense of unlawful use of an unmanned aircraft and the preemption of local ordinances or regulations.
---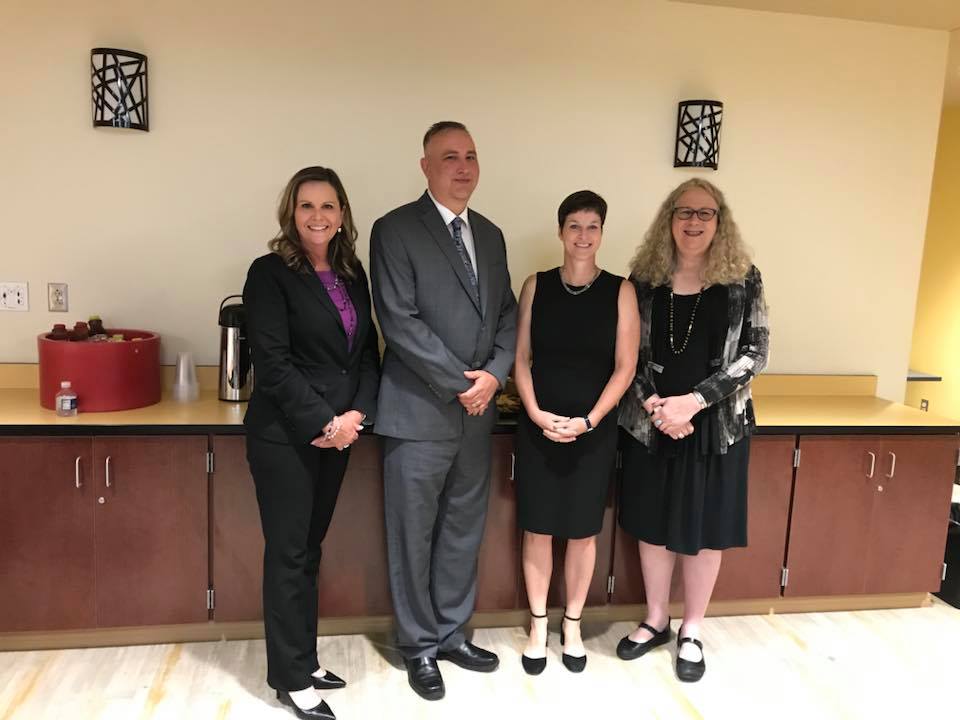 My thanks goes out to PA Secretary of Human Services Teresa Miller and PA Secretary of Health Rachel Levine for taking the time to learn about Bentworth School District's Partial Program, which is designed to help students in need of mental health services.
---
Italian Heritage Festival Scheduled for September 29 in Washington
Community residents in and around Washington can enjoy all of the sights and sounds of the 2nd annual Washington Italian Heritage Festival on Saturday, September 29 from noon until 9 p.m. at the Community Pavilion on South Main Street.
The festival includes music, food and other entertainment, as well as the Little Miss Italy Pageant and events to commemorate the stories of Italian immigrants who came to the area. More details about the event are available in a recent news article in the Observer-Reporter here.
---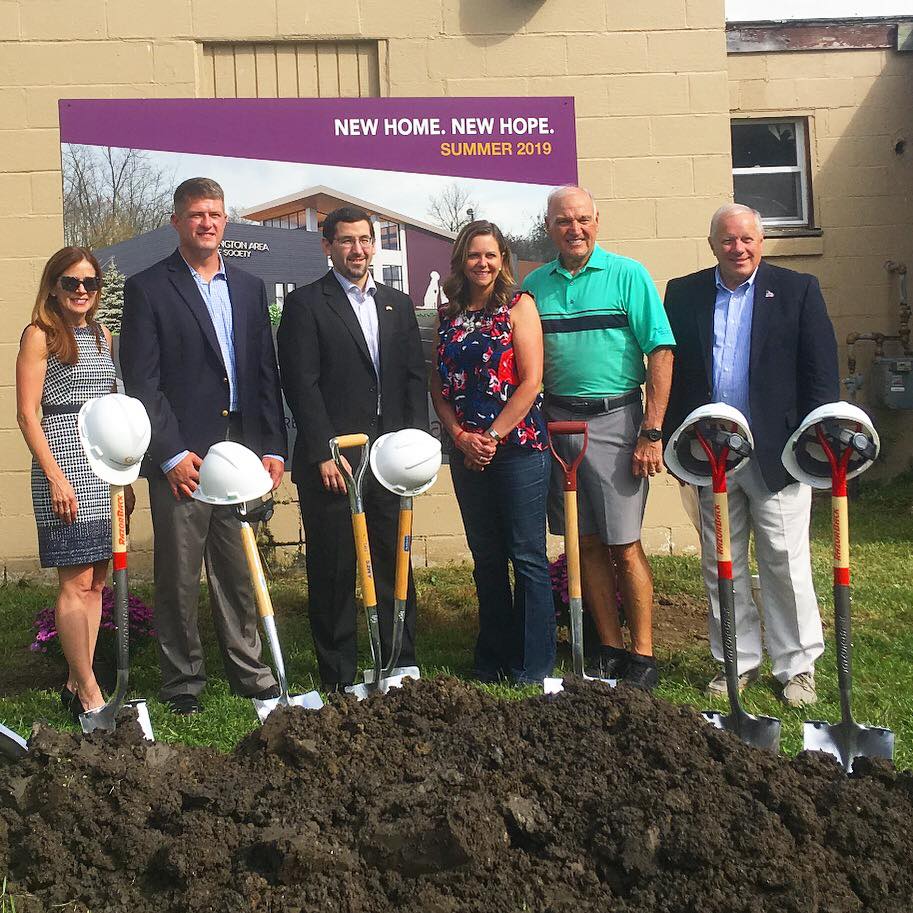 I appreciated the opportunity to attend a groundbreaking ceremony for the new Washington Area Humane Society.