September 19, 2019
In This Edition:
Real ID Seminar Scheduled for October 18 in Aliquippa
Application Period Opens for Transportation Improvement Projects
REMINDER: Washington County Senior Expo Scheduled Next Week
School Safety Grant Applications Available Now
Additional Bipartisan Criminal Justice Reforms Announced
Real ID Seminar Scheduled for October 18 in Aliquippa
Beginning in October 2020, Pennsylvanians will need a new type of driver's license or photo ID to board commercial airlines or enter federal buildings, including courthouses and military installations. State residents can purchase a new REAL ID license or photo ID card now. Additional details are available online at www.penndot.gov/REALID.
Next month, I will host a seminar to help more area residents learn about this new photo ID option. The seminar will be held at the Hopewell Township Municipal Building, located at 1700 Clark Boulevard, on October 18 from 1 p.m. until 3 p.m.
I hope to see you there!
Application Period Opens for Transportation Improvement Projects
Local governments, non-profit groups and transportation authorities can apply now for grants to complete a variety of projects to improve infrastructure and mobility. Applications will be accepted for grants through the Multimodal Transportation Fund through November 8.
The program provides grants to fund improvement projects that will enhance Pennsylvania roadways, bridges, transit facilities, park and ride facilities, sidewalks, crosswalk safety improvements, bicycle lanes and other projects. Eligible applicants include municipalities, council of governments, business/non-profit organizations, economic development organizations, public transportation agencies, public airports, airport authorities, and ports and rail entities.
More details about the program are available here.
---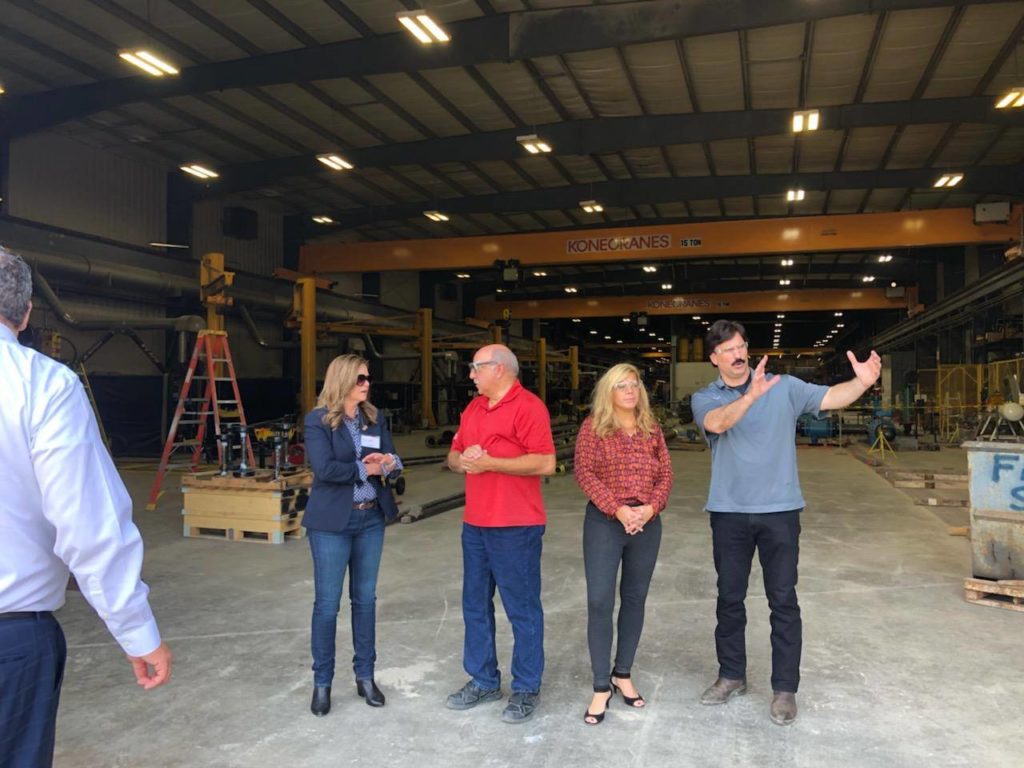 I had a great tour of the W.G. Tomko, Inc. facility located in Union Township (Finleyville) with W.G. Tomko Jr., Sharon Tomko, W.G. Tomko, III, and Sharee Waskowiak.
---
REMINDER: Washington County Senior Expo Scheduled Next Week
Local seniors can learn more about all of the programs and services available to older Pennsylvanians at the Washington County Senior Expo. The event will be held on Thursday, September 26 from 9:30 a.m. until 2:30 p.m. at the Washington Crowne Center. I hope to see you there!
School Safety Grant Applications Available Now
Applications are being accepted now through November 4 for grants to help boost school safety and reduce the risk of community violence. The School Safety and Security Grant Program was created last year, and funding was included in this year's budget to help schools meet a variety of safety needs for students.
Every school district that submits a qualifying application will receive a share of the $18.72 million in available funding, and school districts can qualify for additional grants on a competitive basis. More details about the grant program are available here.
---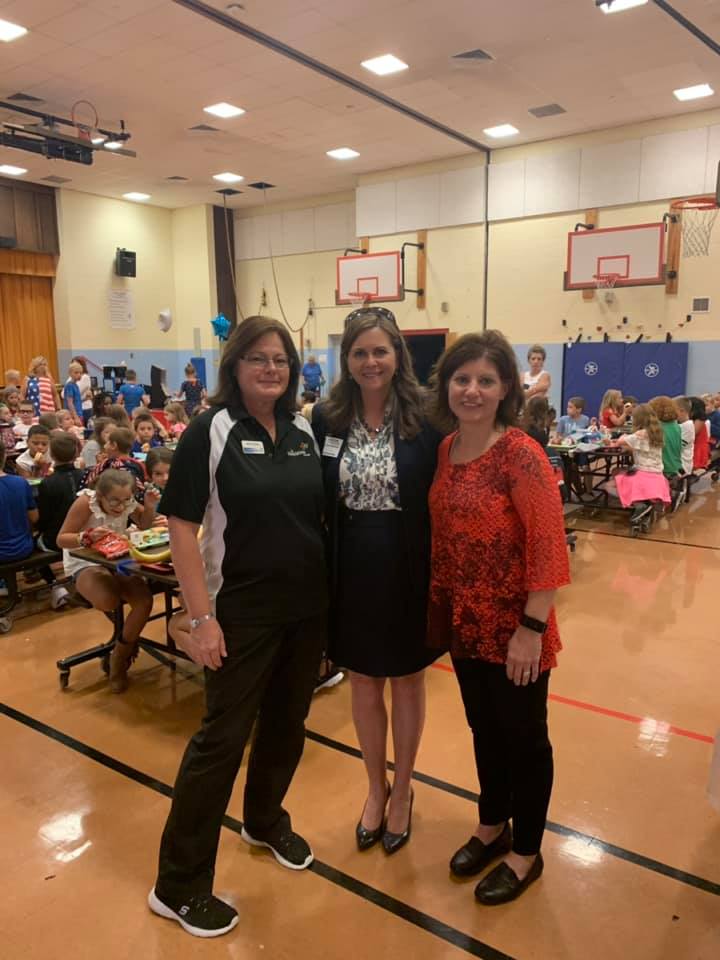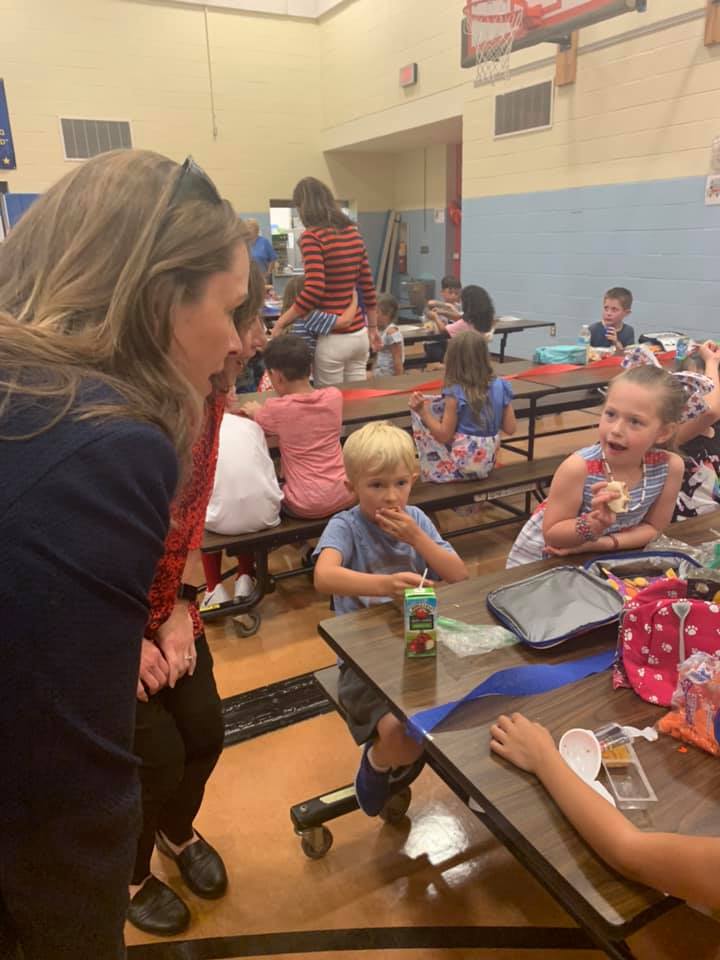 I enjoyed learning more about the Lunch for Life program in the Canon-McMillan School District during my visit to South Central Elementary School. Janet Connors and Liz Boni of The Nutrition Group spoke about how the program helps students learn about the nutritious benefits of school lunch programs.
---
Additional Bipartisan Criminal Justice Reforms Announced
As co-chair of the newly created Criminal Justice Reform Caucus, I am committed to finding ways to make Pennsylvania's criminal justice system fairer for all individuals and groups who are involved in the system. I recently announced plans to introduce two new bipartisan reform measures to help improve the process of receiving a pardon or commutation.
In current practice, the Board of Pardons must vote unanimously to recommend a pardon or commutation for an offender serving a life sentence. Even after a pardon is granted, the public can still view a criminal record and the pardoned offender must pursue the expensive and time-consuming process of having his or her record expunged.
In the near future, I will introduce a bill that will automatically expunge any criminal record that is the subject of an executive pardon, as well as records which have resulted in a non-conviction. In addition, I will introduce legislation that would amend the Pennsylvania Constitution to allow the Board of Pardons to recommend a commutation or pardon based on a vote of four-fifths of its members.
These measures are in addition to bills I have introduced to update and streamline probation policies, decriminalize possession of small amounts of cannabis and ensure crime victims understand their rights and receive any compensation they are owed. I am hopeful that all of these bills will have a positive impact on public safety, while at the same time reducing costs to taxpayers.
I look forward to working with my colleagues to ensure these and other measures are considered in order to create a criminal justice system that is fairer for all involved, including victims, taxpayers and incarcerated individuals.
---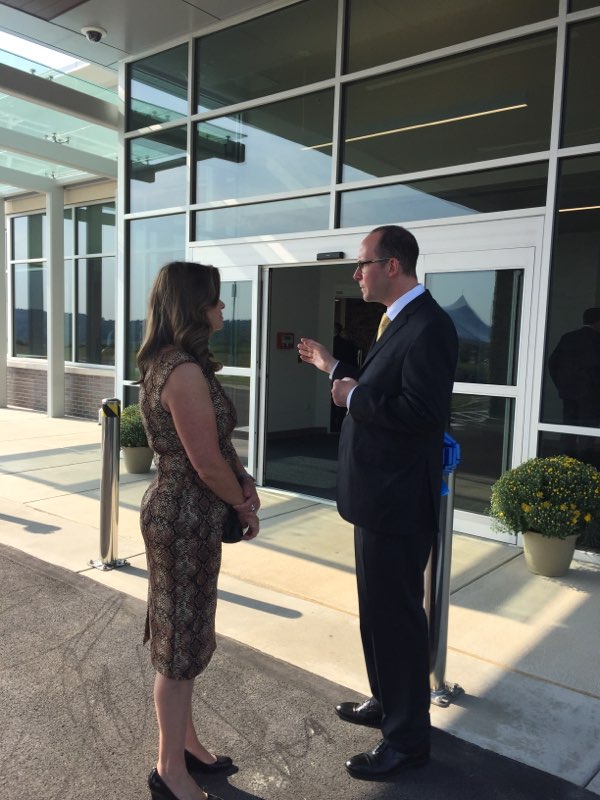 The new WVU Medicine Outpatient Center and the MedExpress Urgent Care are now open in Waynesburg! This beautiful, state-of-the-art facility will play a critical role in meeting the health care needs of the region.