In this Update:
$4 Million for 46th District Transportation Projects
Senate Approves Critical Budget Implementation Bills
Committee Advances Bill to Move Up 2024 Primary Election
State Police Remove College Credit Requirement for Cadets
Avoid Holiday Traffic With 511PA
Happy Labor Day
---
$4 Million for 46th District Transportation Projects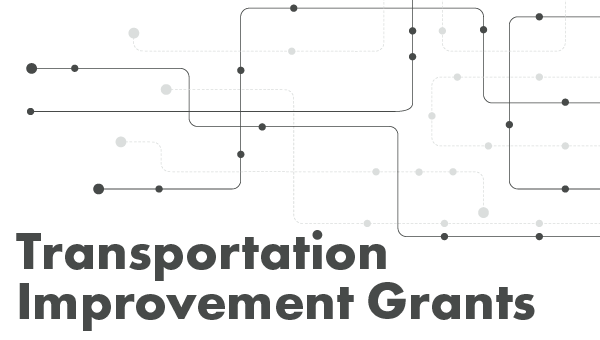 A safe, modern transportation system is key to fostering economic development and promoting thriving communities and I am pleased that tax dollars are returning to the 46th district to help pay for these important projects.
More than $4 million in state grants to help pay for transportation projects in Greene and Washington counties has been approved by the Commonwealth Financing Authority through its Multimodal Transportation Fund Program.
Greene County is receiving $1 million to replace a structurally deficient bridge (Bridge No.7) in Perry Township that is eligible by the Federal Highway Administration for replacement.
Washington County is receiving funding for three projects:
– East Bethlehem Township is receiving $777,570 to replace undersized storm sewers in poor condition along Crawford Road and Strawberry Street. The existing system is incapable of collecting and conveying the runoff, causing ponding along Route 88.
– North Strabane Township is receiving $639,641 to widen McDowell Lane by eight feet (four feet per lane) to accommodate a marked, shared bike lane in both directions. This will provide multimodal area residents with biking access to the McDowell Sports Complex.
– Donora Dock LLC is receiving $1.6 million to rebuild the dock wall at the Donora River Terminal, which is an integral component of the exchange of goods in the region.
The Multimodal Transportation Fund provides grants to encourage economic development and ensure that a safe and reliable system of transportation is available to residents. Funds may be used for the development, rehabilitation and enhancement of transportation assets to existing communities, streetscape, lighting, sidewalk enhancement, pedestrian safety, connectivity of transportation assets and transit-oriented development.
Senate Approves Critical Budget Implementation Bills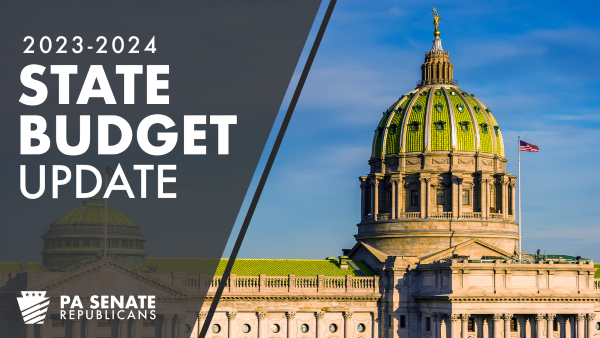 The Senate advanced two bills to implement key parts of the 2023-24 budget and drive out funding to schools, hospitals, EMS providers, higher education, libraries and more.
The fiscal code bills take an important step to further finalize portions of the state budget which require implementation language. The critical support authorized by the legislation cannot be finalized until the House of Representatives also returns to session.
House Bill 1300 reauthorizes assessments and payments to hospitals, boosts reimbursement rates for EMS providers, and reauthorizes judicial fees that courts rely on for funding. These budget items are important and time-sensitive.
In addition, the bill directs funding to many non-controversial and bipartisan budget items related to education, including:
Providing for a two-year tuition freeze for PASSHE schools.
Allocating more than $260 million for community colleges.
Distributing more than $70 million in state aid for libraries.
Allocating more than $76 million for special education funding for Intermediate Units.
Reimbursing schools for providing free breakfasts for all students ($46.5 million).
Transferring more than $8.5 million to maintain current PHEAA grant levels.
Distributing $11 million in grants for non-public school safety initiatives.
The Senate also voted to advance Senate Bill 757, which addresses other priorities included in the original budget deal Senate Republicans negotiated with Gov. Josh Shapiro in June.
This includes the creation of the Pennsylvania Award for Student Success (PASS) program to provide additional educational options for students in failing schools, as well as $150 million in new funding for the state's popular Educational Improvement Tax Credit program to expand educational opportunities to families throughout the state.
Committee Advances Bill to Move Up 2024 Primary Election
Bipartisan legislation to give Pennsylvanians greater say in the 2024 presidential election by moving up the primary election date was approved by a Senate committee this week. The bill advances to the full Senate for consideration.
The Senate State Government Committee passed Senate Bill 224 to move up the primary election by five weeks to March 19, 2024. This change will likely place the Pennsylvania primary election on the same day as Arizona, Florida, Illinois and Ohio.
In many presidential elections, the outcome is largely decided before Pennsylvania voters have a chance to cast a ballot. Moving up the spring election date gives voters in the fifth-largest state a better chance of weighing in on the presidential primary.
State Police Remove College Credit Requirement for Cadets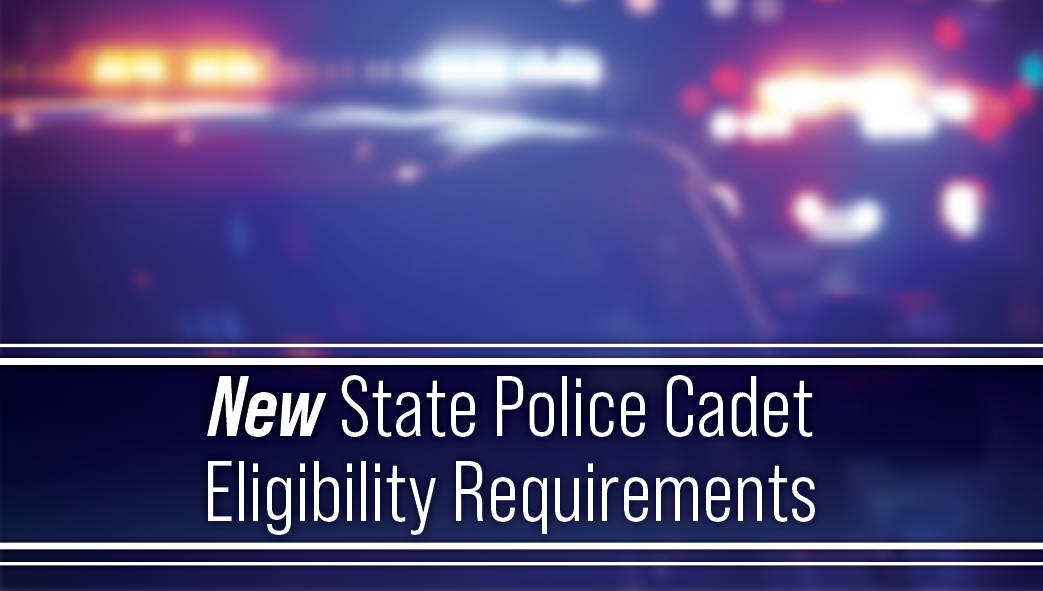 Pennsylvania State Police are removing the college credit requirement for residents who want to serve as state troopers.
The previous educational requirement of 60 college credits has been in place since the 1990s. Under the change, cadet applicants must possess a high school diploma or GED certificate and a valid driver's license from any state. Cadets also undergo 28 weeks of comprehensive training.
The number of state police applicants has dropped significantly in recent years. Waiving the college degree requirement on a trial basis for this next period of cadet applications is aimed at helping the PSP attract and retain talent. The change will be re-evaluated pending the results of multiple application cycles.
The 2023-24 state budget includes funding for four new state police cadet classes to train 384 new troopers. For information on becoming a Pennsylvania State Police trooper, visit patrooper.com.
Avoid Holiday Traffic With 511PA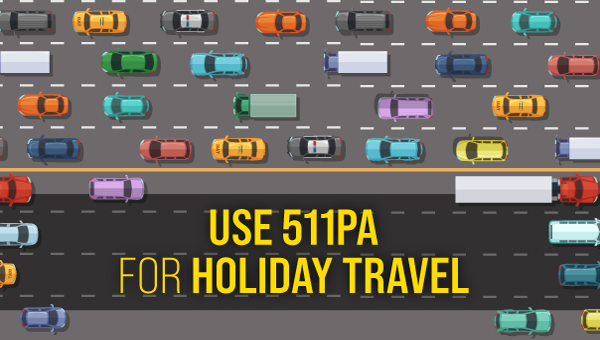 You can log onto www.511pa.com to check current traffic impacts from construction, traffic delay warnings, weather forecasts, traffic speed information and access to live traffic cameras across Pennsylvania. The service is free and available 24 hours a day.
511PA is also available through a smartphone app, by calling 5-1-1 or by following regional Twitter (X) alerts accessible on the 511PA website.
In other PennDOT news, driver license and photo centers will be closed Saturday, Sept. 2, through Monday, Sept. 4, for Labor Day. Customers may still obtain a variety of driver and vehicle products and services online through PennDOT's website.
Happy Labor Day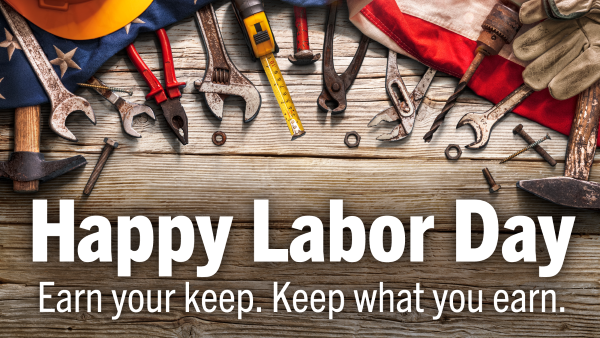 I hope you have a great holiday weekend and relaxing Labor Day.
I'm working with my colleagues to improve opportunities for workers and the families they support. Too many Pennsylvania citizens are fleeing the state for better jobs in other parts of the country.
To reverse this troubling trend, the budget bill passed by the Senate and signed into law continues to improve our tax structure to create jobs, prioritize workforce development and support career and technical education. I'll keep you updated on our efforts throughout the year.