July 18, 2019
In this edition:
New Law Honors Fallen Local Hero
Criminal Justice Reform Bills Gain Statewide Attention
Avoiding the Dangers of Heat-Related Illness
Schools in Beaver, Washington Counties Awarded Nutrition Grants
Photos from the Jacktown Fair, Whiskey Rebellion and More


---
New Law Honors Fallen Local Hero
Pennsylvania is blessed to have an extraordinary number of brave men and women who have answered the call to serve in the U.S. military. A bill that was signed into law recently honors the service and sacrifice of a number of these heroes – including one from our area.
Lt. Col. Juanita L. Warman was a psychiatric nurse practitioner who served in the Army Reserves for 24 years before being killed in the line of duty during the deadly 2009 shooting at Fort Hood, Texas. She was the highest-ranking service member killed in the tragic shooting that took the lives of 13 brave soldiers. She was posthumously awarded the Purple Heart.
Legislation that was signed into law earlier this month will designate a portion of Pennsylvania Route 50 in Independence Township, Washington County, as the "Lt. Col. Juanita L. Warman Memorial Highway" in memory of her incredible service and sacrifice to a deeply grateful community and nation.
The part of the bill honoring Lt. Col. Warman was based on legislation I introduced earlier this year. Additional details about the bill and the other Pennsylvania heroes that were honored is available here.
---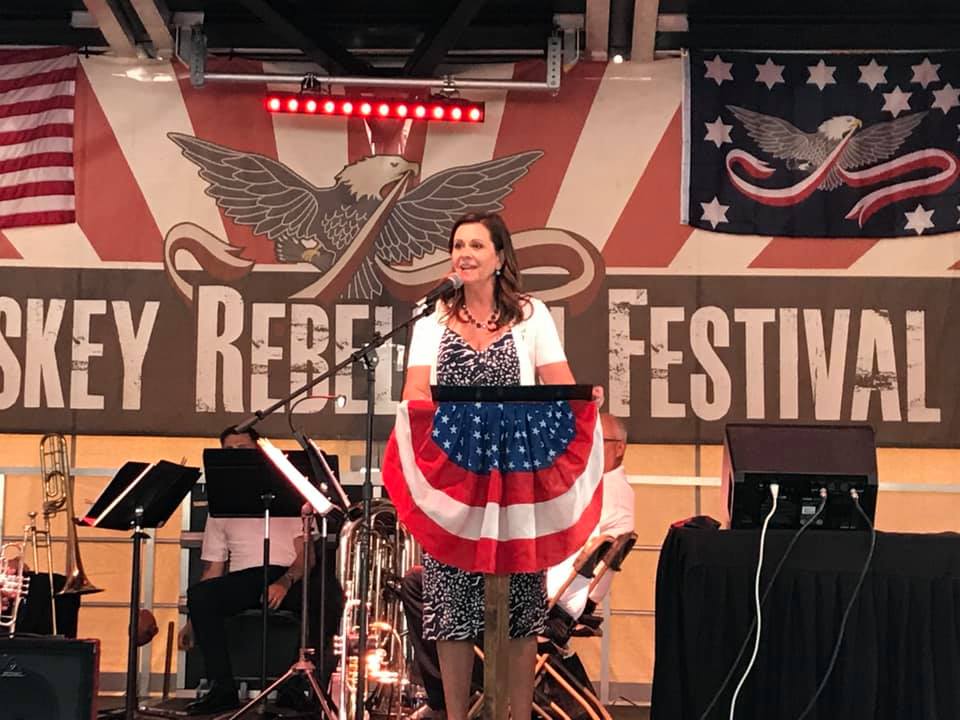 As always, I had an incredible time at the Whiskey Rebellion festival opening ceremony. This year, I was invited to read the Senate Proclamation I introduced in the Senate a few weeks ago honoring this important part of our history and heritage.
Criminal Justice Reform Bills Gain Statewide Attention
Criminal justice reform has been one of the key issues for many lawmakers in the current legislative session, and a number of the bipartisan efforts to promote a fairer and more efficient system are gaining attention. In addition to the new phase of Justice Reinvestment Initiative bills that passed the Senate last month, two other bills I am sponsoring have gained attention from media outlets throughout the state in recent weeks.
One of these bills would change the way we manage probation and parole systems by reducing penalties for technical violations, such as minor traffic violations or a missed phone call or appointment with a probation officer. These minor infractions often lead to prolonged periods of re-incarceration that can ruin an individual's chances for re-integration, and also create a more expensive burden on taxpayers. A story from WESA 90.5 in Pittsburgh about the probation and parole reform measure is available here.
This week, I also announced plans to introduce a bill that would automatically expunge any criminal record following an executive pardon and other records which have resulted in a non-conviction. A story by WITF Harrisburg about the sealing of criminal records is available here.
I also touched on these topics and many more as a guest on CBS 21's Face the State program, which is available here.
---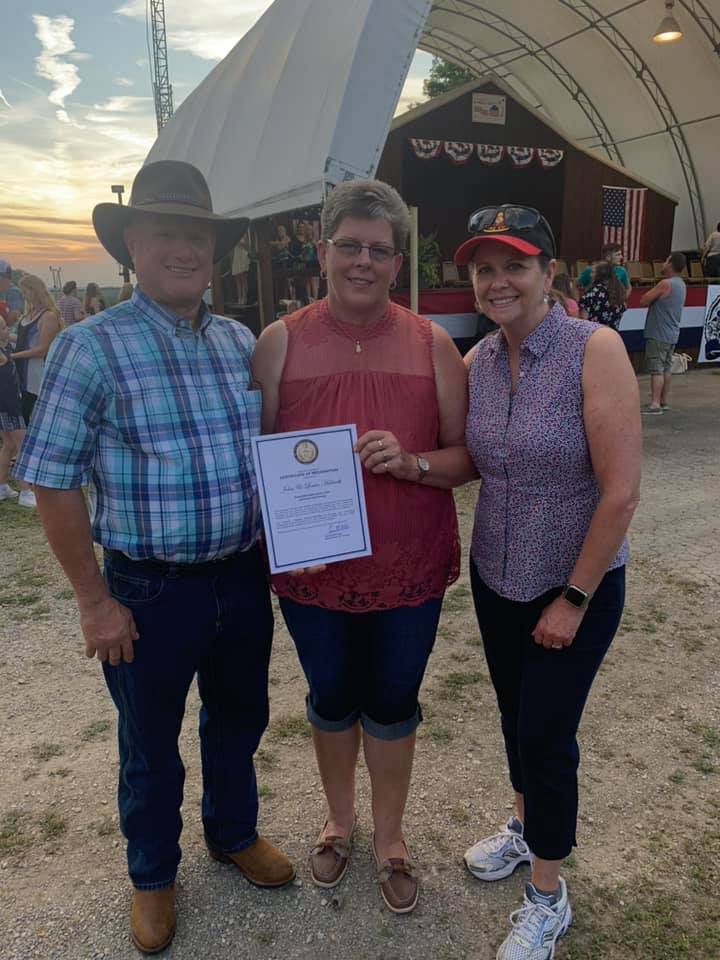 It was a pleasure to participate in the 154th annual Jacktown Fair and present a Senate Citation to the parade's Grand Marshalls, John and Louise Hildreth.
Avoiding the Dangers of Heat-Related Illness
Extreme temperatures are in the forecast over the next several days, including heat indexes well over 100 degrees. The Centers for Disease Control and Prevention (CDC) offers a number of helpful tips to help beat the heat and avoid heat-related illness.
Some of the tips include:
Keeping hydrated throughout the day.
Avoiding exercise and outdoor activities during the hottest hours of the day.
Visiting malls, libraries and cooling shelters if you do not have air conditioning.
Taking cool baths or showers to help reduce body temperature.
Checking on friends and relatives who are elderly or have disabilities or other health concerns.
Ensuring pets have access to shade and cold water.
More information about the symptoms and prevention of heat-related illness is available here.
---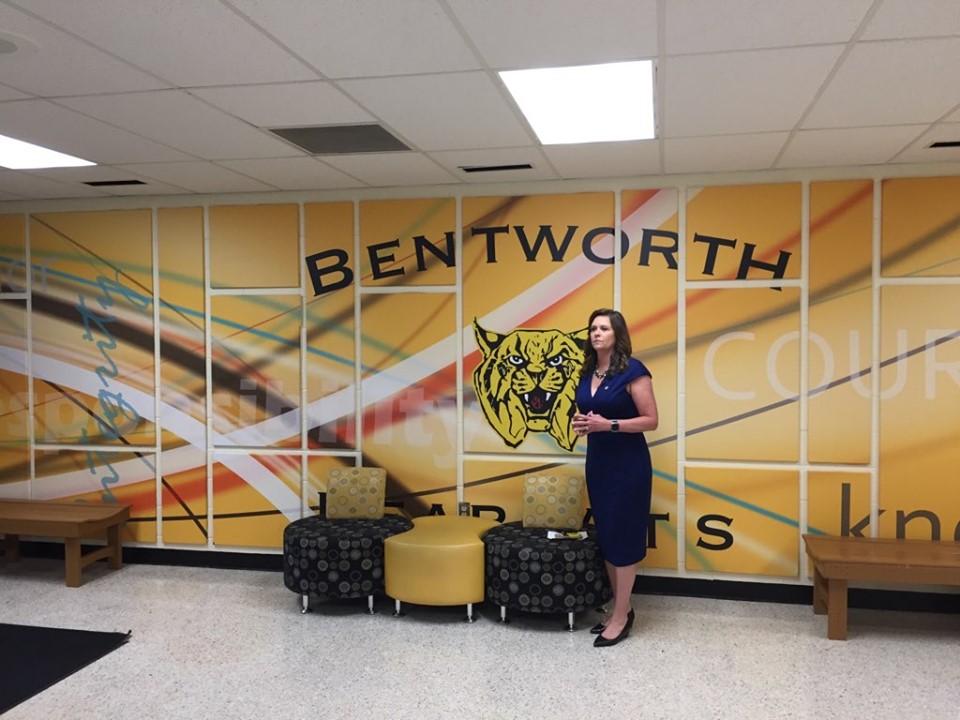 The next edition of my Focus on the 46th television program will feature a tour of the Bentworth School District's partial program, which provides both emotional and life skills support for students from nine different school districts in southwestern Pennsylvania.
Schools in Beaver, Washington Counties Awarded Nutrition Grants
Proper nutrition is one of the keys to better health outcomes for students and improved performance in the classroom. Three schools in Beaver and Washington counties were awarded grants this week to help offer fresh fruits and vegetables to students.
The grants were awarded to Aliquippa School District, Ambridge Area School District and Washington School District as part of the U.S. Department of Agriculture's Fresh Fruit and Vegetable Program.
More details about the grants are available here. A story about the grants from the Observer-Reporter is also available here.