June 17, 2019
New Monongahela Office Is Open for Business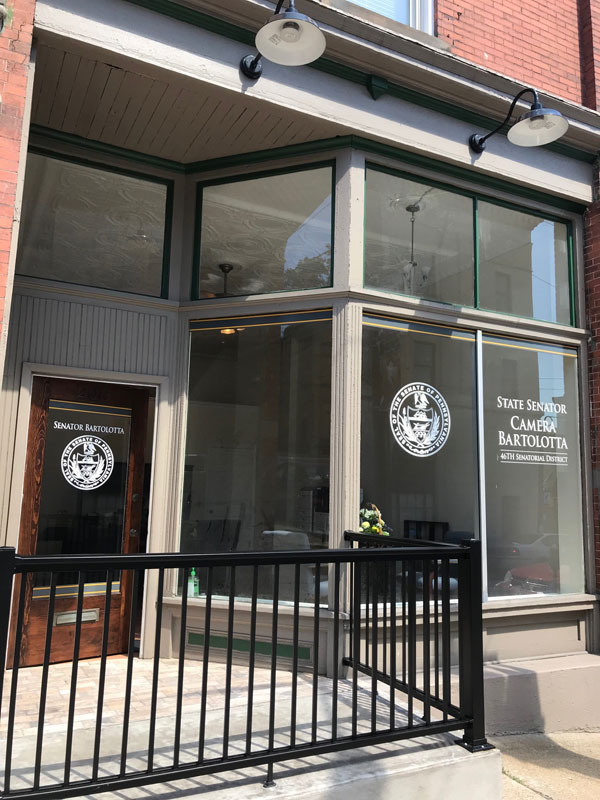 We are up and running!
My new district office is now open at 208 2nd Street in Monongahela. The new office will be open Monday through Friday from 9 a.m. until 5 p.m. The new location will help me make constituent services available to a greater number of community residents.
Please feel free to stop by or call at (724) -258-3365 if I can assist you with any question or concern pertaining to state government. I look forward to hearing from you!
Some of the services offered at my district offices include:
Assistance with preparations of Property Tax/Rent Rebate claim forms.
Information and help with problems with insurance programs, such as Medical Assistance and CHIP.
Voter registration forms.
Requests for birth and death certificates.
Fishing and hunting information.
Information on financial assistance for higher education.
Citations from the Pennsylvania Senate for notable local accomplishments and family milestones.
PennDOT forms for special tags and driver and vehicle services.
Informational brochures and booklets.
Pennsylvania Personal Income Tax forms.
Pennsylvania road maps.
Requests for copies of legislation, bills and regulations.
Requests for literature for students and senior citizens.
Arranging tours of the State Capitol for individuals or groups.
Unemployment compensation issues.
Notary services (Washington County office only).