Dear Friend,
I am pleased to send you this edition of my electronic newsletter. These e-newsletters enable me to provide information about issues, events and activities in Harrisburg and around the 46th Senatorial District to you in a timely manner while saving postage costs.
If you find this e-newsletter useful, I invite you to visit my website www.senatorbartolotta.com for more information about your state government. You can also keep up to date through Facebook (www.facebook.com/senatorbartolotta), Twitter (www.twitter.com/senbartolotta) and Instagram (https://www.instagram.com/senatorbartolotta/).
Sincerely,
Camera Bartolotta

Senate Committee Endorses Appalachian Ethane Storage Hub Proposal
The Appalachian region is home to plentiful deposits of natural gas that are rich in ethane, a product which is key in developing plastics, antifreeze and a whole host of other products. That is one of the biggest reasons why Pennsylvania is a national leader in the petrochemical industry, which supports 80,000 direct and indirect jobs, resulting in $24 billion in economic activity.
The Senate Environmental Resources and Energy Committee recently passed a resolution I sponsored urging Congress to take advantage of our unique position in the industry by developing an ethane storage hub in the Appalachian region. The development of a storage and distribution hub here could create as many as 100,000 additional jobs and $28 billion in new economic output.
More information about my resolution is available here.
---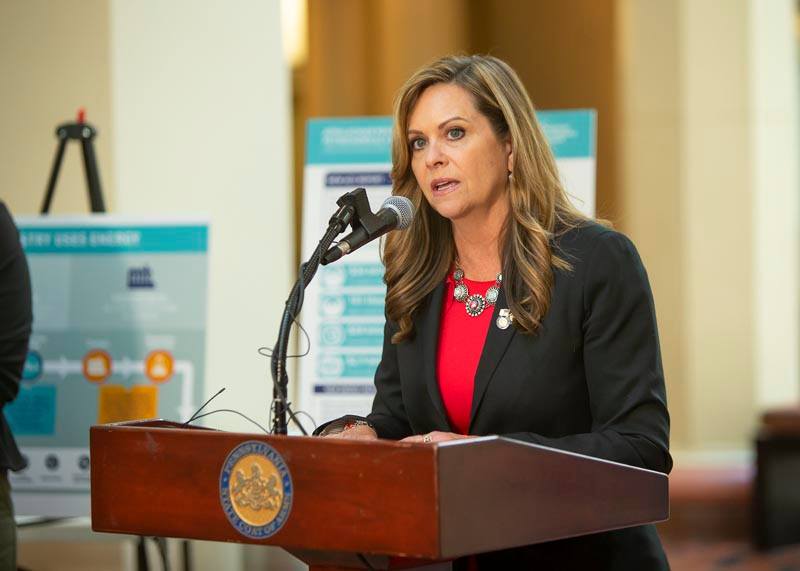 I was pleased to join Representative Jim Christiana and members of the Pennsylvania Chemical Industry Council for a news conference in Harrisburg recently to call on Congress to create an ethane storage hub in the region. Video from this event, including my remarks, is available here.
---
Legislative Update: Senate Approves Redistricting Reform Measure
The redistricting process has been a consistent source of controversy over the past year, including a Pennsylvania Supreme Court ruling that resulted in the creation of new Congressional boundaries for the 2018 elections. This week, I voted in favor of Senate Bill 22, legislation that would improve the redistricting process by establishing a commission made up of independent citizens to draw Congressional, legislative and judicial district maps, rather than allowing lawmakers to draw the boundaries. As a proposed constitutional amendment, statewide voters would ultimately decide if appeals court judges should be elected by district. The judicial district issue would be voted as a separate ballot question from the legislative redistricting constitutional amendment.
I spoke in support of the changes to redistricting in Pennsylvania on the Senate floor. Video is available here.
Other bills approved in the Senate this week include:
Senate Bill 655, which requires mandatory implementation of opioid prescribing guidelines developed by the Safe and Effective Prescribing Practices Task Force.
Senate Bill 780, which promotes the use of telemedicine as a way to overcome barriers to quality patient care.
Senate Bill 1129, which would expedite the voluntary termination of parental rights to speed up the legal adoption process.
House Bill 653, which provides for an accelerated foreclosure process for vacant and abandoned property.
Senate Bill 667, which gives redevelopment authorities the same powers currently allotted to land banks through the Pennsylvania Land Bank Act.
Senate Bill 776, which extends the Dyslexia and Early Literacy Intervention Pilot Program.
Senate Bill 851, which amends the Real Estate Tax Sale Law to clarify ownership of properties that are in the delinquent tax sale process.
House Bill 1641, which creates the Employment First Act to promote jobs for Pennsylvanians who have a disability.
---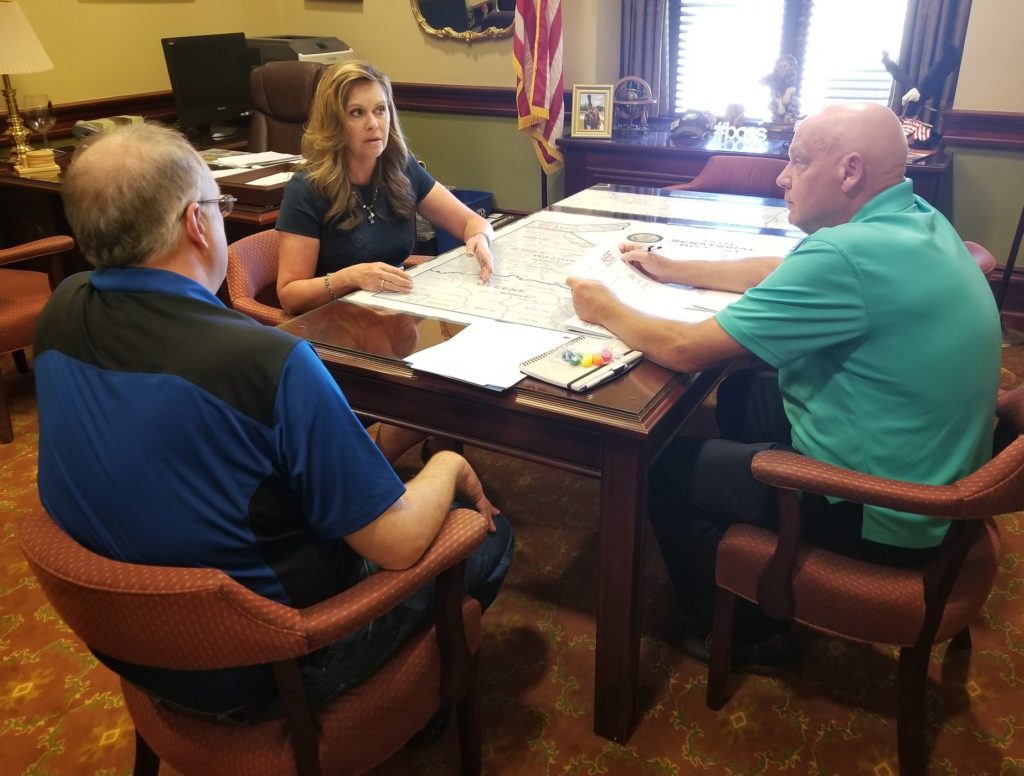 I appreciated the chance to discuss legislative priorities, including school safety, with Pennsylvania State Education Association members Fred Berestecky and Eric Pringle.
---
REMINDER FOR TONIGHT: Town Hall Scheduled on Flooding Issues
Community residents are invited to join Rep. Jason Ortitay and me for a town hall meeting on Thursday, June 14, to address the flooding issues in the district. The meeting will begin at 6 p.m. in the McDonald Borough Building, located at 151 School Street in McDonald.
Please join us to share your questions and concerns!
Grants Awarded for Historic Preservation Projects
Two local historic preservation projects were recently awarded grants from the Pennsylvania Historical and Museum Commission. The grants were awarded as part of the Keystone Historic Preservation Grant Program.
A $65,000 grant will aid in the restoration of W.A. Young & Sons Foundry and Machine Shop located in Rices Landing. The grant will help repair the structure's windows, frames and siding, which have deteriorated to a critical stage.
A $9,163 award will help finance repairs to the LeMoyne Crematory, the first crematory in the Western Hemisphere. The project will include repairs to the roof and the doors to the crematory and furnace rooms.
More information on the program is available online at www.phmc.pa.gov.
---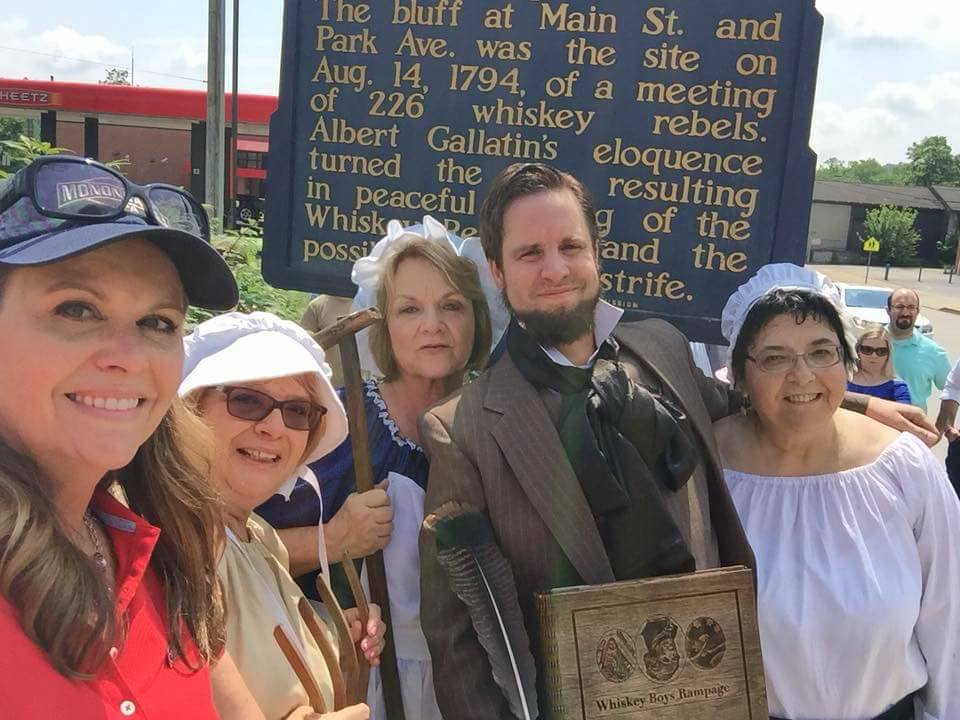 My thanks goes out to everyone who participated in the inaugural Whiskey Boys Rampage event that highlighted several historic locations of significance during the Whiskey Rebellion.
---
State Funding Supports Adult Literacy and Education Grants
A pair of state grants from the state Department of Education will help promote literacy programs and new learning opportunities for adults in southwestern Pennsylvania. The funding will support initiatives to help adult learners acquire the education and skills necessary to obtain employment and economic self-sufficiency.
A grant of more than $1 million will serve residents of Washington and Greene counties at Intermediate Unit 1, and a grant of more than $2 million will benefit Literacy Pittsburgh, which serves residents of Beaver County.