In This Edition:
Senate Approves Bill Creating State Government Spending Limits
New Phase of Criminal Justice Reforms Earn Senate Approval
Committee Passes Bill Targeting Drug Dealers
Shady Elms Farm Tour Underscores Importance of PA Agriculture
Photos From A.B.A.T.E. Rally, Harrisburg Events and More
Senate Approves Bill Creating State Government Spending Limits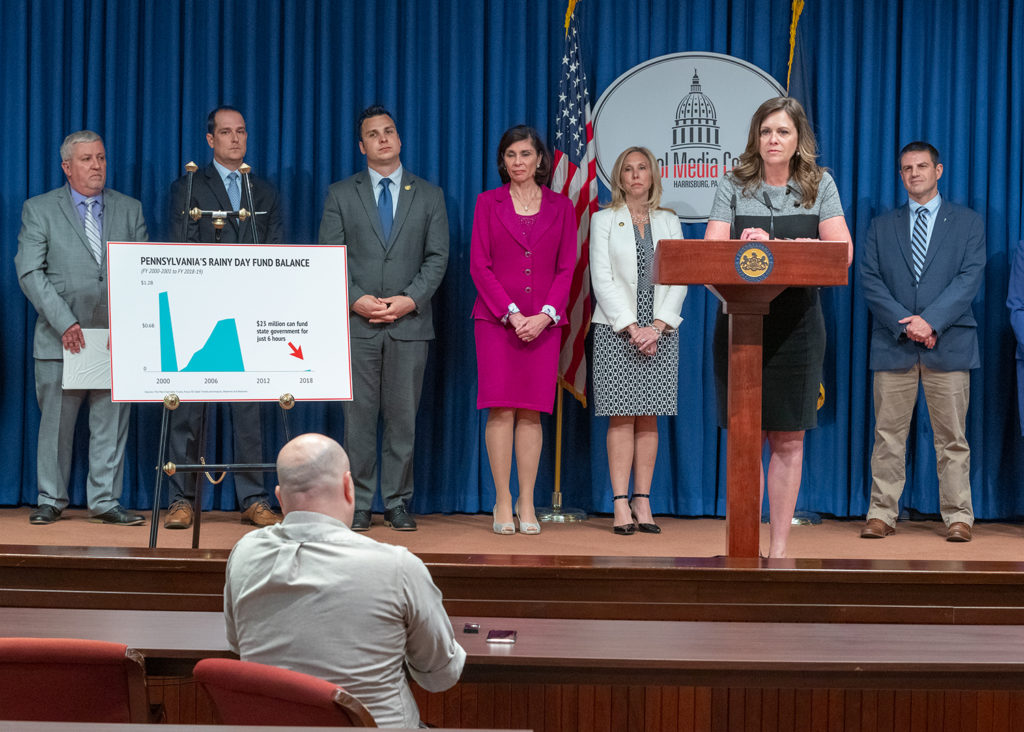 As we approach the deadline to complete the state budget at the end of June, it is important that we ensure government lives within its means. The Senate approved legislation this week I sponsored that would place commonsense limits on government spending to ensure lawmakers explore every avenue for savings before ever resorting to tax increases.
The Taxpayer Protection Act, would limit the growth in state spending based on inflation and population growth. The bill would establish spending limits in the Pennsylvania Constitution to prevent lawmakers from breaching or repealing the law with a simple majority vote in the future.
If the Commonwealth collects revenue that exceeds the amount needed to fund the budget, then excess revenue could be set aside in the state's Rainy Day Fund to reduce the need for future tax increases.
Earlier this week, I joined with a number of advocacy groups and fellow lawmakers to host a news conference in support of this legislation. Video of the news conference is available below. More details are available here.
---
New Phase of Criminal Justice Reforms Earn Senate Approval
One of the biggest cost-drivers in the state budget is the criminal justice system. Getting these expenses under control would go a long way toward helping lawmakers limit the cost of state government.
This week, the Senate passed a series of bills – including one I sponsored – to help reduce prison and probation costs, while at the same time boosting public safety and protecting crime victims.
My bill would help improve communications with crime victims and ensure they receive any compensation they are owed. Other bills in the package would help streamline the placement of offenders in drug treatment programs and other intermediate punishment programs, and help counties better assess risks posed by offenders when determining probation and parole.
The bills are an extension of the successful Justice Reinvestment Initiative, which was approved in 2012 and led to $400 million in projected cost savings to taxpayers. More information about the new package of bills is available here.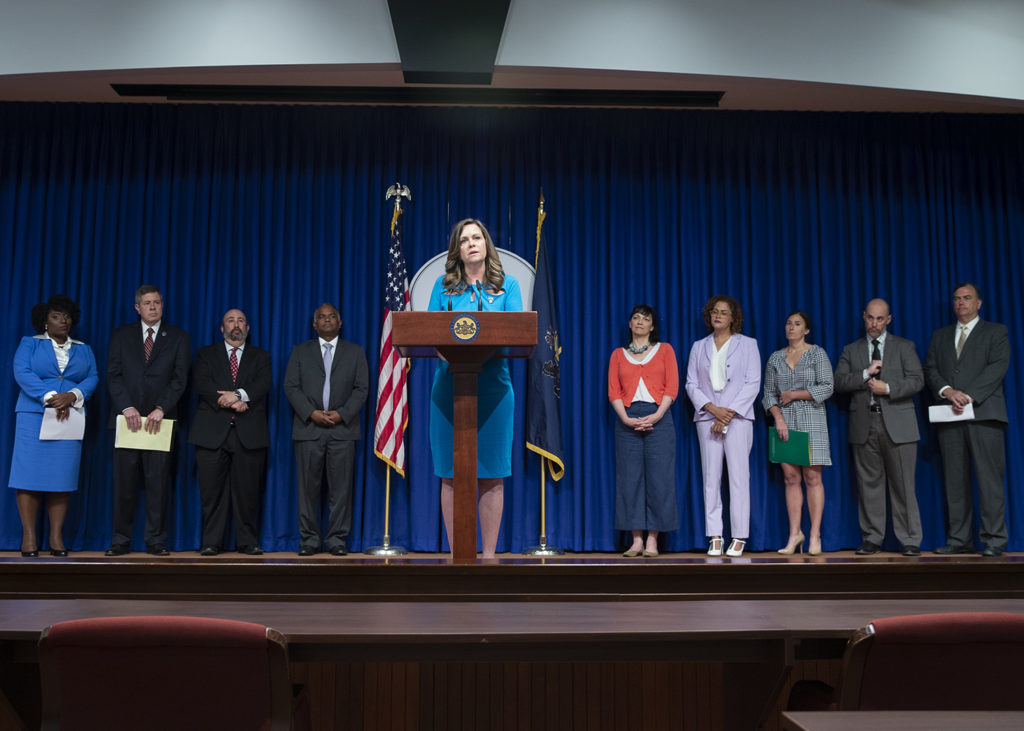 This week, I hosted a news conference with a number of my colleagues, members from the Pennsylvania District Attorneys Association and others to discuss the need for legislation that would provide automatic expungements for those individuals who receive full acquittals and pardons.
---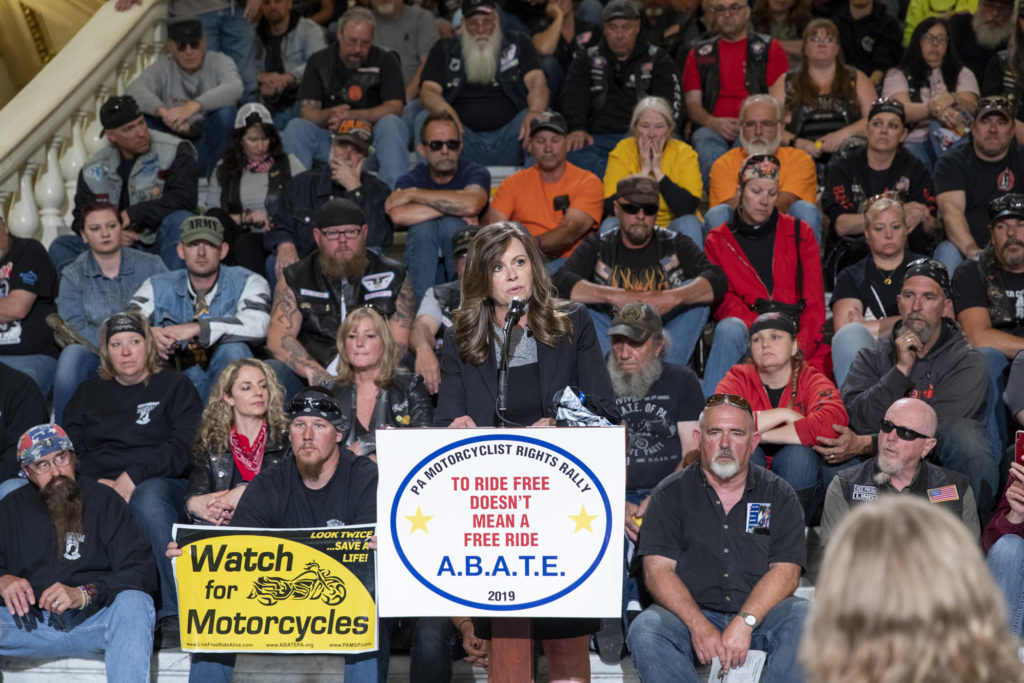 I was proud to stand with members of A.B.A.T.E. during their annual motorcycle rights rally at the state Capitol Building. One of the topics of discussion was my legislation to eliminate one of the biggest hazards motorcyclists face – grass clippings on roadways.
---
Committee Passes Bill Targeting Drug Dealers
In the weeks ahead, a number of bills have been positioned for a final vote in the Senate with the goal of fighting back against the state's heroin and opioid epidemic. The Senate Judiciary Committee approved one of these measures this week, a bill I authored to help district attorneys hold drug dealers accountable for the damages they cause.
My bill would strengthen penalties for the delivery or distribution of an illicit drug that results in serious bodily injury to the user, such as a permanent disfigurement or the loss or impairment of a body part or organ. Pennsylvania currently lacks a statute pertaining to serious bodily injury resulting from an overdose.
More information about my bill is available here.
---
Shady Elms Farm Tour Underscores Importance of PA Agriculture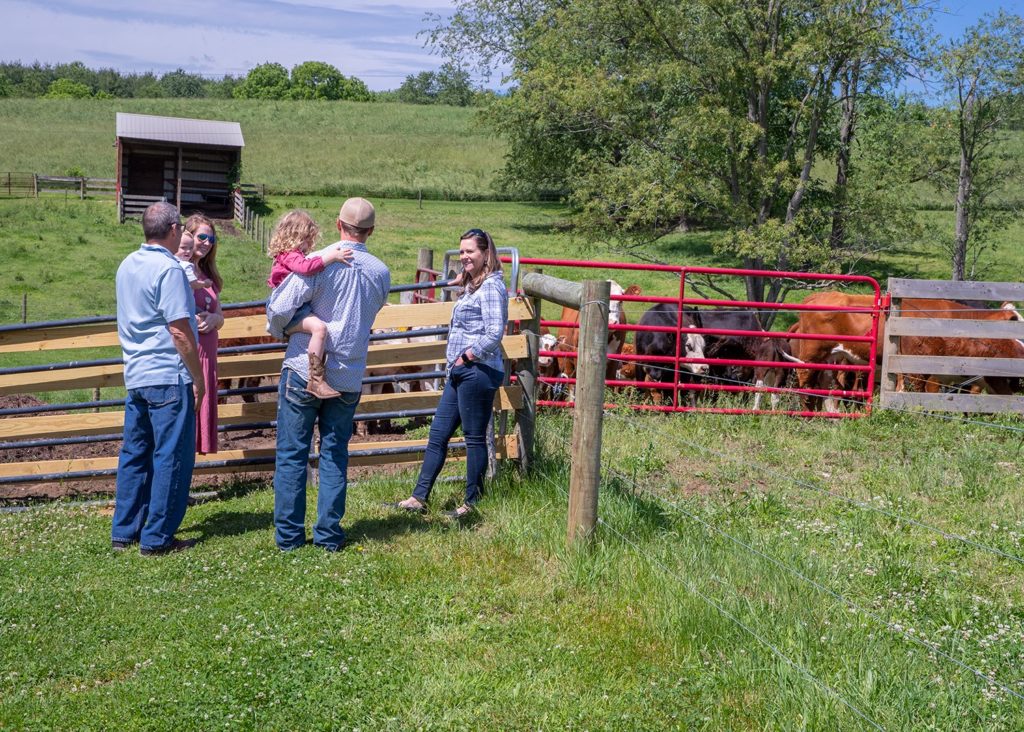 I enjoyed the chance to tour Shady Elms Farm in Hickory, Washington County to learn more about its operations and promote the Senate's Farming First legislative package. Shady Elms is a multi-generational family-owned beef farm that has doubled as a wedding venue for the last 10 years.
More details about measures the Senate has passed recently to support Pennsylvania farmers is available here.