In this Update:
Supporting the Local Economy by Attracting the Film Industry to PA
$900,000 in Funding to Benefit Local Tourism Efforts
What Do You Think About These Education Issues?
Applications Open for Watershed Cleanup Grants
Summer Camp for Teens Interested in Law Enforcement, Military
Restoring a Piece of Our History
Call 811 Before Excavation Projects
---
Supporting the Local Economy by Attracting the Film Industry to PA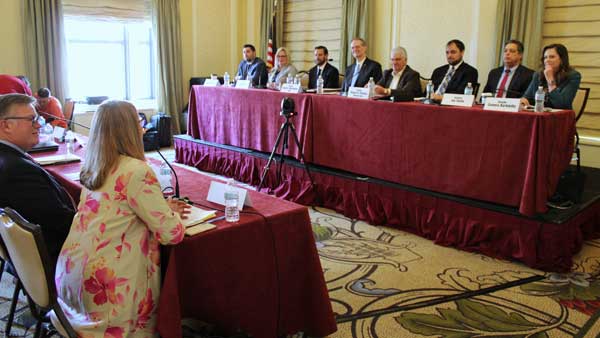 As chair of the Film Industry Caucus, I was pleased to join the Senate Finance Committee hearing in Pittsburgh, which focused on the benefits of Pennsylvania's film tax credit.
Along with testimony from the director of the Pittsburgh Film Office, individuals who work within the film industry and representatives of businesses who are positively affected by film productions also spoke at the hearing.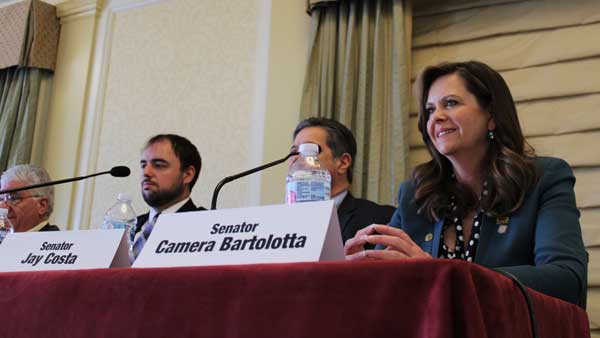 These productions employ thousands of Pennsylvania workers and support hundreds of local businesses when they come to town. Not only do these productions employ crew people, but they also support ancillary businesses, such as family-owned restaurants, area lumber yards, various means of transportation, hotels, and so many more entities.
To learn more and view this hearing in its entirety, click here.
$900,000 in Funding to Benefit Local Tourism Efforts
Washington County will receive a $900,000 grant to rehabilitate a pre-Civil War-era railroad tunnel along the abandoned CSX rail line in Buffalo Township. The funding is awarded through the federal Bipartisan Infrastructure Law.
Part of the National Pike Trail, the tunnel is eligible for listing on the National Register of Historic Places.
A lot of small communities in southwestern Washington County have been working together to increase the many benefits of tourism in the area, so this funding is very exciting, welcome news. Not only will the money positively impact our region, but this announcement really speaks volumes to the impact people can have when they advocate for what they think matters.
What Do You Think About These Education Issues?
To proactively stay informed about how you feel on education issues, I am asking residents of the 46th District to fill out the two-question survey on my website. It focuses on Pennsylvania's teacher shortage and sexually explicit content in schools. The survey also offers the opportunity to submit comments if you wish to be more detailed in your response.
Thank you to everyone who has already responded, and I hope to hear from even more of you.
Applications Open for Watershed Cleanup Grants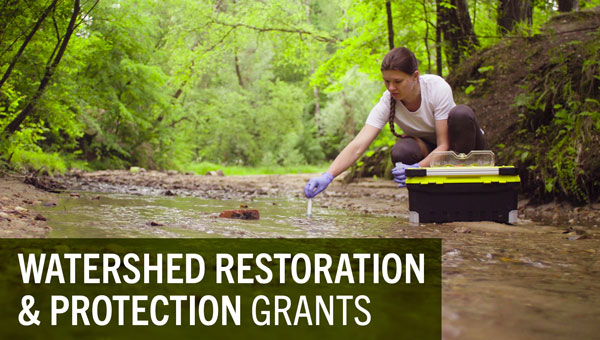 Applications are being accepted for Growing Greener Plus grants to help protect creeks, rivers and other waterways from pollution and restore impaired watersheds.
The funding supports projects aimed at reducing nonpoint source pollution, which is caused by abandoned mine drainage, urban and agricultural runoff, on-lot sewage systems, earthmoving, and streambank and shoreline degradation.
Eligible applicants include counties, municipalities, municipal authorities, county conservation districts, watershed organizations, councils of governments, educational institutions and other authorized organizations involved in water resource restoration and protection.
Summer Camp for Teens Interested in Law Enforcement, Military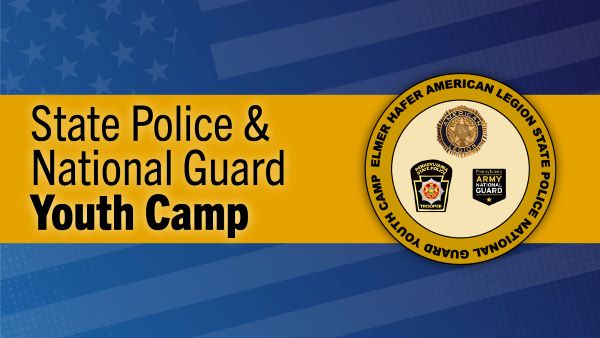 Teens ages 15 to 17 interested in a career in law enforcement or the military can apply now for a summer leadership camp held by the Pennsylvania State Police, Pennsylvania National Guard and the American Legion.
The Elmer Hafer-American Legion-State Police-National Guard Youth Camp will be held June 5-11 at Messiah University in Mechanicsburg, Cumberland County. The cost is $175.
During the camp, cadets work on team-building exercises, physical fitness training, classroom activities involving police and military careers and a marksmanship course. Cadets will also visit the State Police Academy in Hershey and Fort Indiantown Gap National Guard Training Center in Lebanon County. In addition, the camp offers three $1,000 scholarship awards at the conclusion of the week.
Restoring a Piece of Our History
I have been an ardent supporter for the preservation of the W.A Young & Son's Foundry and Machine Shop, a National Historic Landmark in Rices Landing, and recently the shop held a rededication to celebrate its completed restoration. With Rivers of Steel at the helm of the project, President and CEO Augie Carlino and his team have truly brought the shop back to its original beauty.
The annual "Hammer-In Festival" taking place inside of the shop provided the perfect atmosphere for the ribbon cutting. The banging blacksmith hammers and roar of the line shaft belts quieted down long enough for all of us to say a few words to rededicate the living and breathing time machine.
Watch the ceremony on my official YouTube page.
Call 811 Before Excavation Projects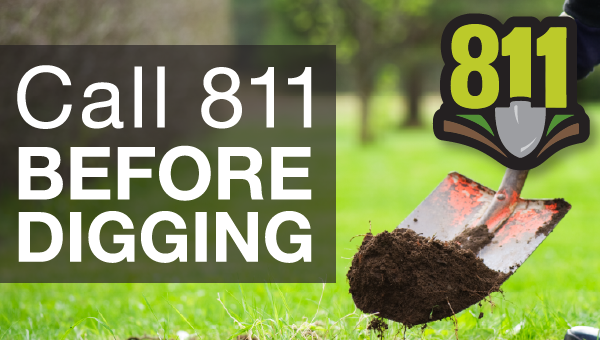 Nearly half of all underground line "hits" occurring during excavations are caused by failure to contact the PA One Call system by calling 811 before digging, or failure to wait the required three business days before projects begin.
The Pennsylvania Public Utility Commission is using Safe Digging Month to remind homeowners, businesses, contractors and anyone else involved in excavation projects of the importance of calling 811 before any project begins and allowing time for utility operators to locate and mark their lines before any digging.
Hits on underground lines pose a danger to contractors, utility workers, nearby residents and bystanders. Each incident carries the possibility of serious injuries, service interruptions and costly repairs.