Dear Friend,
I am pleased to send you this edition of my electronic newsletter. These e-newsletters enable me to provide information about issues, events and activities in Harrisburg and around the 46th Senatorial District to you in a timely manner while saving postage costs.
If you find this e-newsletter useful, I invite you to visit my website www.senatorbartolotta.com for more information about your state government. You can also keep up to date through Facebook (www.facebook.com/senatorbartolotta), Twitter (www.twitter.com/senbartolotta) and Instagram (https://www.instagram.com/senatorbartolotta/).
Sincerely,
Camera Bartolotta

Alternative to Governor's Restore PA Plan Would Fund Infrastructure Needs Without a Tax Hike
As part of Governor Wolf's budget address in February, he proposed the creation of the new Restore PA program to fund infrastructure projects throughout the state. One of the biggest concerns with his plan was the fact that the projects would be paid for through a proposed severance tax on natural gas extraction that would have stifled investment, chased away new jobs and increased energy costs for consumers.
This week, I joined with my colleague Senator Pat Stefano to propose an alternative to this plan that would not rely on the Governor's onerous severance tax.
Our plan would fund grants for blight remediation, flood control infrastructure, stormwater infrastructure, paving and repairing dirt and gravel roads, green infrastructure and abandoned mine reclamation projects by revenues generated by lifting the Governor's moratorium on non-surface disturbance natural gas drilling on state forest lands.
The plan would not require the authorization of new non-surface disturbance horizontal drilling. It would only lift the moratorium on leases for existing wellpads.
More details about our plan are available here.
---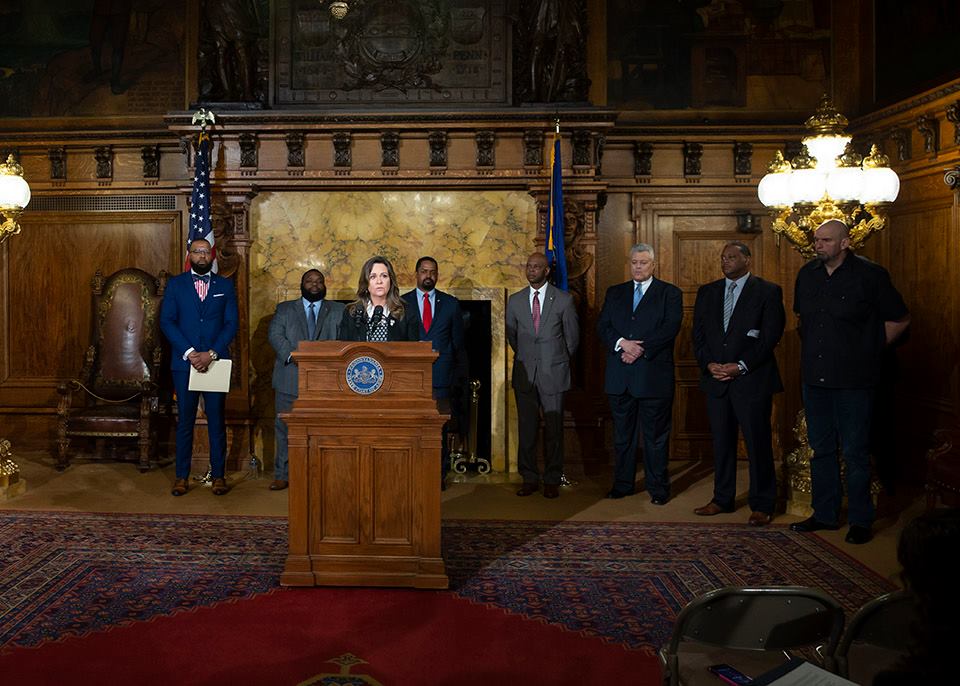 It was an honor to join Lt. Governor John Fetterman and a number of my colleagues in the General Assembly to announce reforms to the state's pardons process this week. As Chair of the bipartisan, bicameral Criminal Justice Reform Caucus, I am encouraged by these reforms and look forward to continuing to find ways to improve all aspects of the criminal justice system.
---
Advocates Rally for Full Practice Authority for Nurse Practitioners
I was extremely happy to see a tremendous turnout for this year's nurse practitioners rally at the Capitol Building in Harrisburg. All of the speakers during the rally outlined why we need full practice authority for nurse practitioners: to improve patient outcomes and make health care services more accessible to Pennsylvanians.
I appreciated the chance to say a few words during the rally and to speak later in the day on the Senate floor to honor the life of Dr. Mona Counts, who is widely considered to be one of the pioneers in the healthcare field among nurse practitioners. Video of my remarks on the Senate floor is available below.
Bill Would Regulate Vapor Products to Deter Underage Use
The increasing popularity of vapor items has raised concerns about consumption of these products by minors. In the near future, I plan to introduce legislation that would create a license structure for the industry and ensure proper safeguards are followed to prevent minors from acquiring these products.
The proposal would require the licensure of all vapor industry manufacturers, wholesalers, distributors and retailers and create penalties for retailers, straw-purchasers and employees who sell products to minors. The plan will also establish consumer safety standards, including the use of tamper-evident packaging and child-proof caps.
More information about this legislation is available here.
Senate Panel Approves Measures Helping Military Families, Family Farms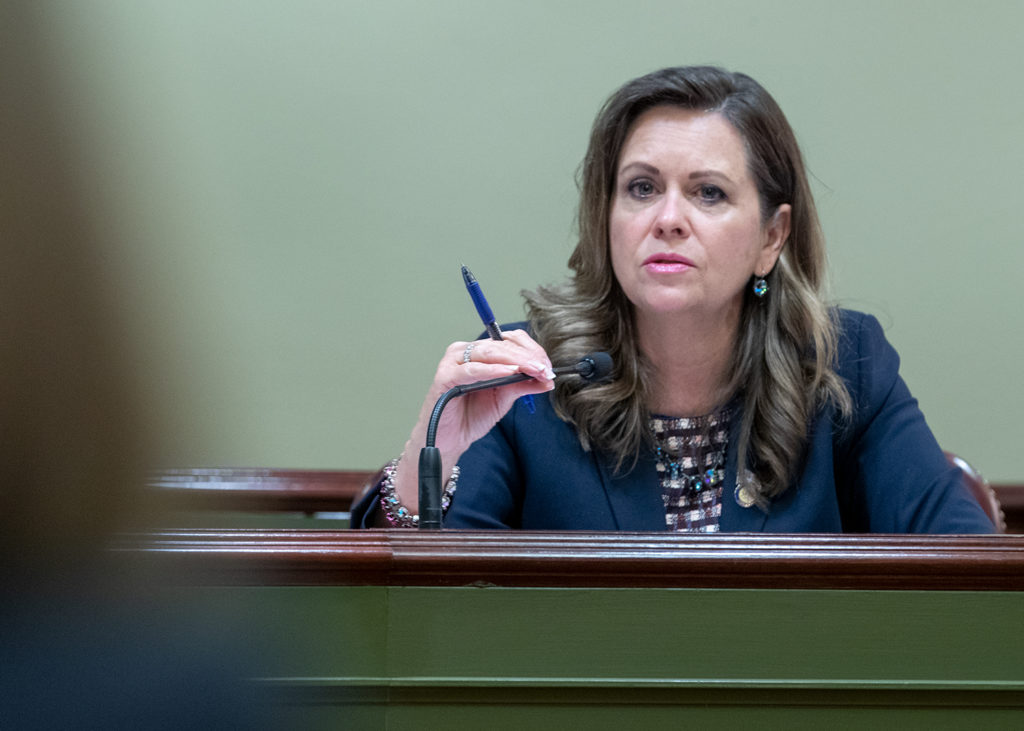 The Senate Labor and Industry Committee held its first meeting of the 2019-20 session, and my first meeting as the new Chair of this panel. We approved two bills during the meeting: one to protect Unemployment Compensation eligibility for spouses of active duty military personnel, and another to reduce onerous restrictions on family farms that host weddings and other social events.
I look forward to the committee considering more bills in the weeks ahead!
---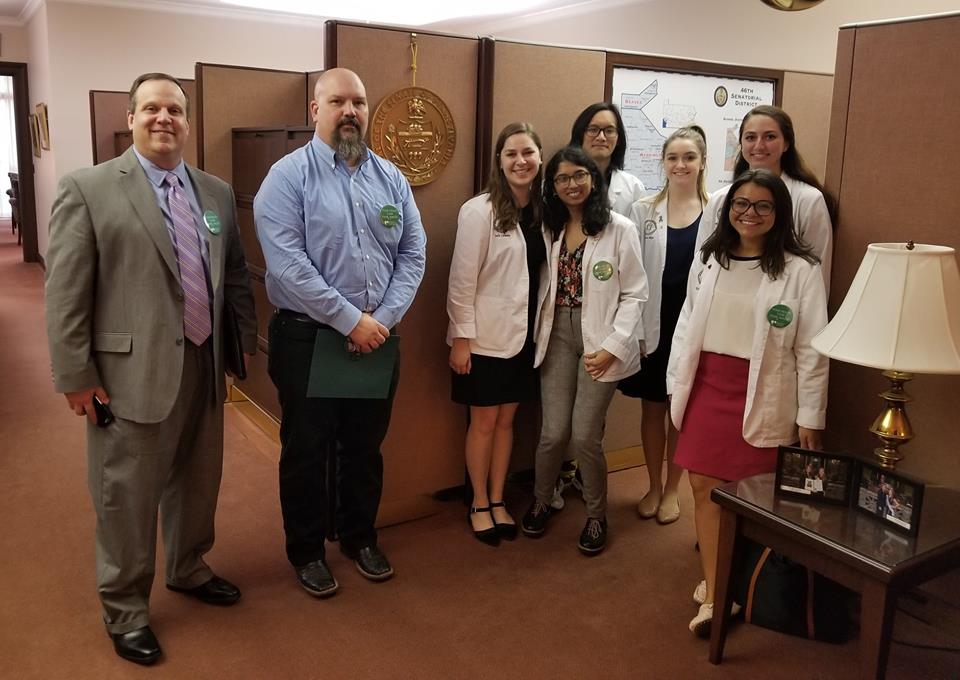 I appreciated the visit this week by members of the Pennsylvania Pharmacists Association – including those from Senate District 46 – and students for stopping by to share their legislative priorities. A special thanks to Erich Cushey, owner and operator of Curtis Pharmacy, for making the trip to Harrisburg!
---
Senate Approves Package of Bills to Protect Crime Victim Rights
The week of April 7-13 has been designated as National Crime Victims' Rights Week in order to create greater awareness of the challenges that crime victims face and ways the judicial process can be improved for all parties. I was proud to support Senate passage of five bills this week that will better protect victims and give them more opportunities to participate in the judicial process.
The package of bills includes measures to give crime victims more rights to attend criminal trials; expand the rights of individuals with intellectual disabilities and autism to provide testimony; provide hearsay exceptions for statements made by young witnesses of cases of sexual assault; shield rape victims against irrelevant cross examinations; and provide for a bill of rights for sexual assault survivors.
More information about the bills is available here. A video is also available below that details my personal perspective about why these bills are important.
---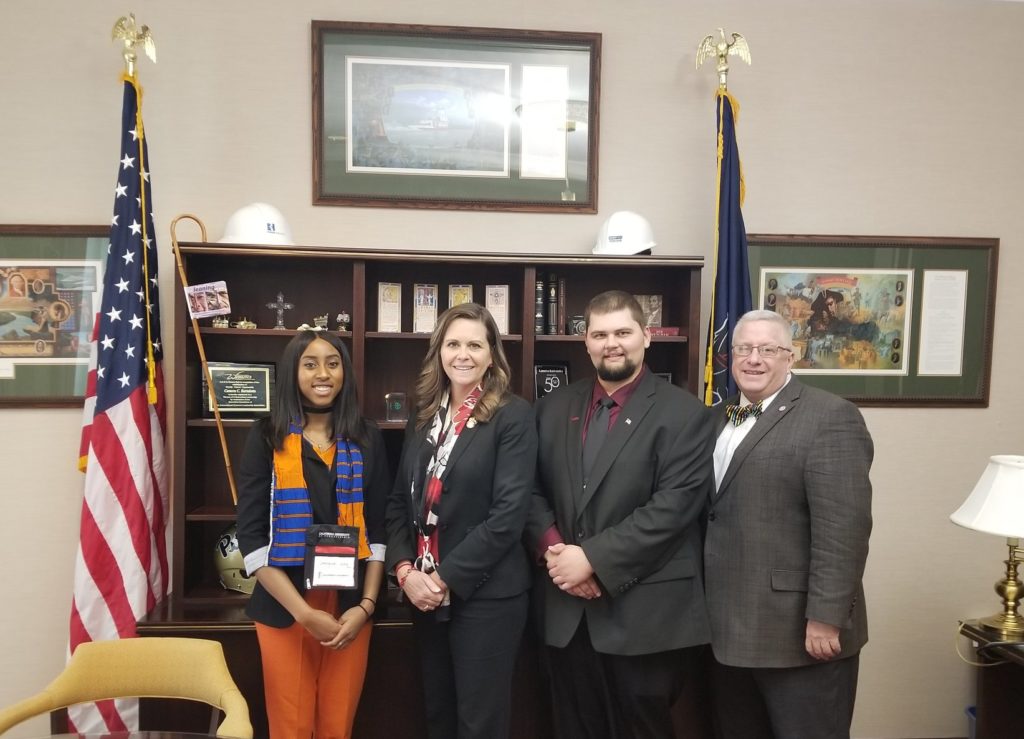 It is always a pleasure catching up with the administrators and students from California University of Pennsylvania who traveled to Harrisburg for the Pennsylvania's State System of Higher Education's Day on the Hill. More than 150 students, faculty, staff and alumni from 14 universities visited the State Capitol Building to advocate for the State System and share their personal experiences.
I also had a chance to visit with representatives from the Community College of Allegheny County this week. Our area is truly fortunate to have quality higher education options for local students!