In this Update:
RSVP to Attend My Real ID Seminar on April 28
Mark Your Calendar for a Career Building Open House
Happenings in the 46th
State Court Blocks Gov. Wolf's $781 Million Carbon Tax Pending Further Order
Observing Sexual Assault Awareness Month
Grants Available to Help Drug and Alcohol Recovery Houses
---
RSVP to Attend My Real ID Seminar on April 28
I am partnering with PennDOT to host a Real ID Seminar for residents of Greene County on Thursday, April 28, from 6-8 p.m. at Waynesburg Central High School Auditorium, 30 Zimmerman Drive, Waynesburg.
PennDOT representatives will explain the federal ID requirements, how and where to apply, the documents needed to obtain a Pennsylvania Real ID, and if you need one.
While my staff and I will be at the seminar in person, PennDOT will be presenting virtually.
Remember: Beginning May 3, 2023, you will need a Real ID to fly and enter a federal building or military base.
Please RSVP to attend the seminar by calling my district office in Washington at 724-225-4380.
Mark Your Calendar for a Career Building Open House
In a partnership with Pennsylvania Women Work, I am sponsoring a Career Building Open House on Friday, May 6, from 10-11:30 a.m. at the Washington Wildthings Stadium.
Kayla Druga, talent manager for Arconic Human Resources, will be my special guest to help guide you. During the free event, attendees will:
Receive professional advice to update or create their LinkedIn profile to use it as a tool in their job search or career.
Get a free professional headshot taking from a professional photographer.
Pick out a new outfit for an upcoming job interview in the Dress for Success mobile unit.
Learn about FREE career building services, such as Pennsylvania Women Work's New Choices program.
Network with local community members and organizations, as well as me.
Visit with representatives of Pennsylvania Career Link.
Enjoy coffee and donuts.
The event is free and open to the public. Please stop by at any time during the event to participate in the career building offerings and network with others. If you have any questions, please call my office at 724-225-4380.
Happenings in the 46th
April is nationally recognized as "Second Chance Month," an effort to raise awareness about the barriers individuals with a criminal record encounter, such as limited access to education, jobs and housing. That is why I recently hosted "Clean Slate Day," a free legal clinic in Washington, to help eligible community members obtain expungements or pardons for criminal records and ultimately help them overcome these common barriers to get their lives back on track. By partnering with Southwestern Pennsylvania Legal Aid, the Washington County Bar Association, and City Mission, the event provided free consultation for nearly 50 county residents.
In recent days, the Canonsburg Area Senior Citizens' Center celebrated its 50th anniversary. This jewel that is nestled right in the heart of Canonsburg nourishes, supports and entertains all of our most wonderful, most valued assets: our seniors.
The senior center has developed a strong reputation for the highest quality of service throughout its history. By adhering to the principles of fairness, reliability and integrity, it has become a leader in the community and a model worthy of emulation. Over the years, those in leadership positions, as well as its staff members, have contributed in a tremendous way to its growth and development.
I was delighted to present a Pennsylvania Senate Citation of Recognition at the celebration. Congratulations on 50 years, and here's to another 50!
Canonsburg also got a little bit sweeter after the grand opening of Canonsburg Cake Company on Pike Street. Owners Lindsey and Zach Parks cut the ribbon to their new brick and mortar establishment that has added to the many amazing things happening in Canonsburg. I tip my cap to the Greater Canonsburg Chamber, to Mayor David Rhome and to the Borough Council, as well as to everyone's efforts in bringing great businesses to Pike Street.
Also, not only are they making some of the best custom cakes and cupcakes, but they are also proudly serving coffee from Hilltop Packs Coffee Company out of Waynesburg!
State Court Blocks Gov. Wolf's $781 Million Carbon Tax Pending Further Order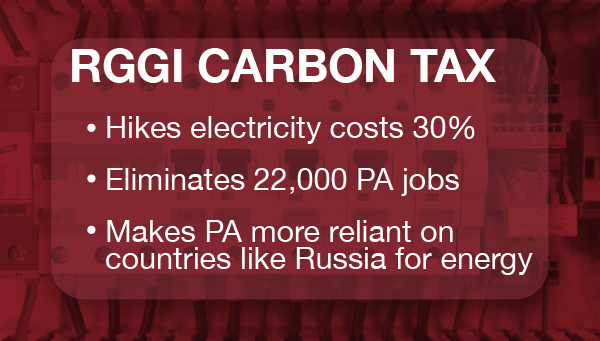 In a win for Pennsylvania consumers and workers, Pennsylvania Commonwealth Court this week ruled Gov. Tom Wolf's $781 million carbon tax could not take effect pending a full order from the court.
The ruling came a day after Republicans stood united in an attempt to override the governor's veto of the resolution that disapproves of Pennsylvania joining the Regional Greenhouse Gas Initiative (RGGI). The effort came up one vote short when Democrats voted against the state's economic interests in favor of a policy that will spike residential electricity bills 30% and kill 22,000 jobs.
Just last week, impartial analysis from the Independent Fiscal Office (IFO) concluded RGGI could nearly quadruple new electricity costs for consumers above the administration's own year-old projections for the program. The IFO also warned members "those costs would be pushed through to final customers."
As for environmental benefits, multiple independent reports show emissions from Pennsylvania's power sector declined at a comparable rate to the other 10 RGGI states over the last decade.
The Wolf Administration is attempting to enter this pact through the regulatory process without the approval of the legislature. Every other participating state entered RGGI through the legislative process – not unilateral executive action. A bipartisan majority of legislators has consistently voted against RGGI when the issue has been brought to the floor for a vote.
Observing Sexual Assault Awareness Month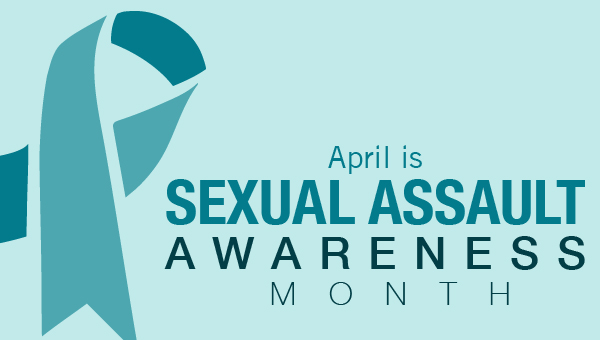 April is Sexual Assault Awareness Month. Expanding the law against institutional sexual assault is just the latest action taken by the General Assembly to stand together against this vile crime.
In recent years, lawmakers enacted measures strengthening the rights of sexual assault survivors and bolstering their ability to obtain justice.
Need help? Call 800-656-HOPE (4673) to be connected with a trained staff member from a local sexual assault service provider.
Grants Available to Help Drug and Alcohol Recovery Houses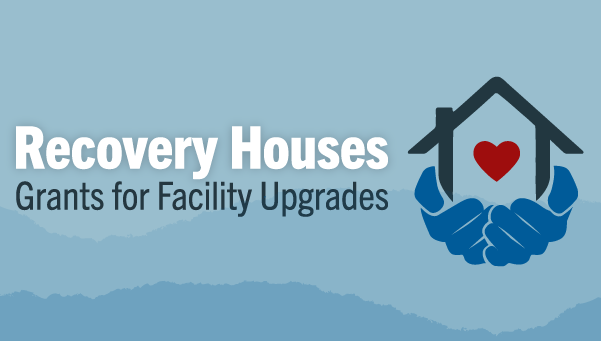 Effective treatment for individuals in recovery from a substance use disorder is essential for healthy communities. State grants are available to help recovery houses with facility upgrades to comply with federal, state, and local laws and receive a state license.
Grants up to $50,000 for a 12-month period beginning July 1 will be awarded to eligible applicants for health and safety upgrades including demolition, debris removal, rehabilitation improvements, environmental remediation costs, and construction and inspections to comply with state regulations.
Applicants must meet several qualifications to be eligible. More information is available here.