Dear Friend,
I am pleased to send you this edition of my electronic newsletter. These e-newsletters enable me to provide information about issues, events and activities in Harrisburg and around the 46th Senatorial District to you in a timely manner while saving postage costs.
If you find this e-newsletter useful, I invite you to visit my website www.senatorbartolotta.com for more information about your state government. You can also keep up to date through Facebook (www.facebook.com/senatorbartolotta), Twitter (www.twitter.com/senbartolotta) and Instagram (https://www.instagram.com/senatorbartolotta/).
Sincerely,
Camera Bartolotta

Governor's Budget Plan Requires Additional Scrutiny
Governor Wolf presented the details of his $34.1 billion budget plan to lawmakers last week. The plan represents a viable starting point for negotiations. While I am thankful that the budget plan did not propose a tax increase, there are also a number of areas of concern that must be addressed between now and the June 30th deadline. One of these concerns is restoring the funding for school safety that was reduced in the Governor's budget.
I have far more serious objections to a separate plan Governor Wolf unveiled late last month that would enact an additional severance tax on the natural gas industry in order to finance billions in new borrowing. This plan would eliminate jobs and private investment in our communities, while at the same time setting our state on worse financial footing in the future.
Video, audio and the full text of my budget reaction are available here.
Senate Budget Hearings Begin February 19
On February 19, the Senate Appropriations Committee will begin three weeks of public hearings with the leaders of various state agencies and departments to take a closer look at Governor Wolf's budget proposal. The hearings offer an opportunity for lawmakers to get a better sense of how the budget plan would affect the programs and services that Pennsylvanians rely on most, while also ensuring tax dollars are not being lost to waste and inefficiency.
You can follow all of the hearings online at www.pasenategop.com.
---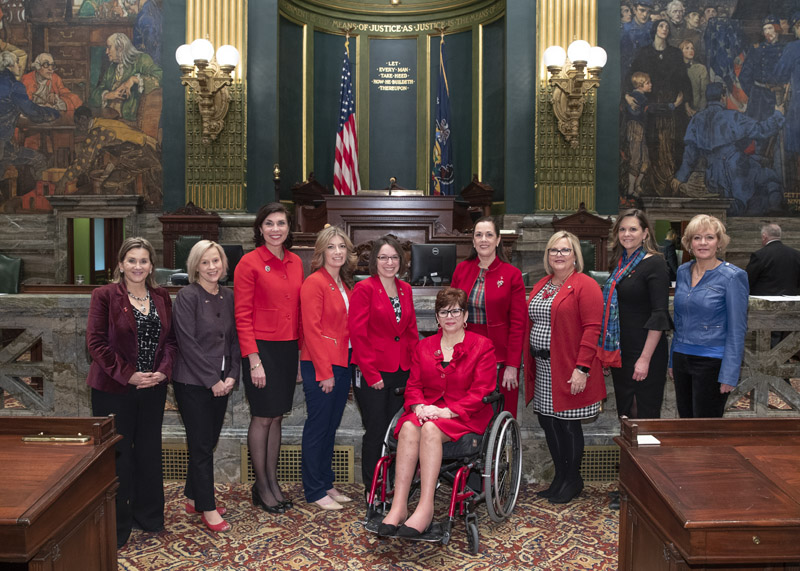 I was proud to join my Senate colleagues for National Wear Red Day to raise awareness for women's heart health and heart disease.
---
New Driver's Licenses and ID Cards Available in March
The federal government requires Pennsylvania driver's licenses and photo IDs to meet a higher standard to be used as valid identification for entering airports and federal buildings beginning in October 2020. State residents who wish to purchase one of the new licenses or photo ID cards can do so beginning next month.
More information on how to purchase one of the new licenses or identification cards is available here.
---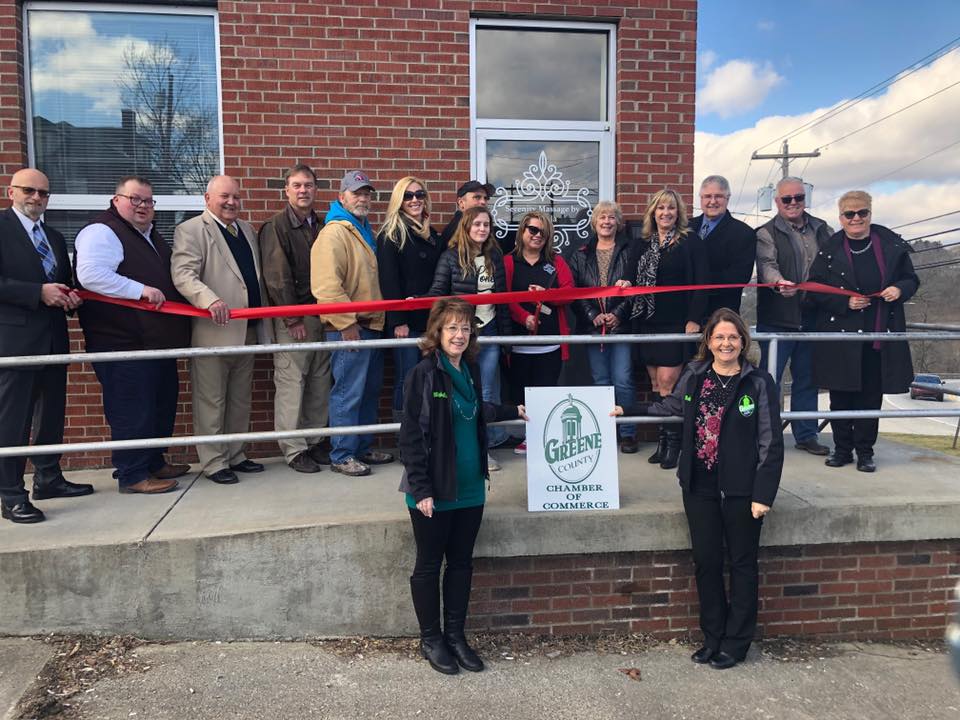 Congratulations to Serenity Massage by Cynthia on your grand opening in downtown Waynesburg, and thank you to the Greene County Chamber of Commerce for putting together a great ribbon-cutting event.
---
Trout Stocking Schedule Available Now
The Pennsylvania Fish and Boat Commission recently announced its 2019 trout stocking schedule for all Pennsylvania waterways. The Pennsylvania Fish and Boat Commission plans to stock approximately 3.2 million trout throughout Pennsylvania this year, and their statewide network of cooperative nurseries are expected to stock an additional 1 million.
The most up-to-date stocking information is available online at www.fishandboat.com.