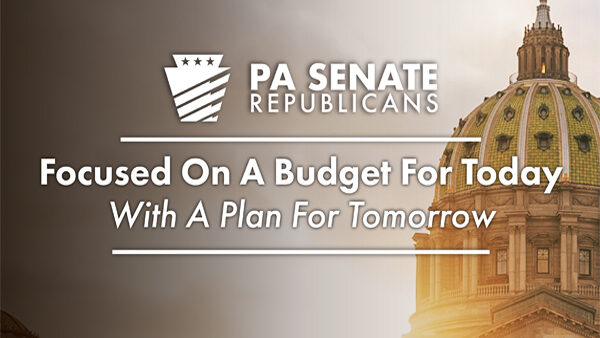 HARRISBURG – The state Senate approved a realistic 2023-24 budget for Pennsylvania that holds the line on taxes, promotes job growth, continues historic support for schools and sets aside money to prevent future tax hikes, said Sen. Camera Bartolotta (R-46), who voted for the measure.
The $45.55 billion budget spends approximately $300 million less than what Gov. Josh Shapiro proposed in March, ensuring the state's projected budget balance remains positive through Fiscal Year 2025-26. The plan also increases Pennsylvania's Rainy Day Fund by $500 million, bringing the state's budgetary reserves up to the national average and improving our ability to respond to potential economic downturns.
"Pennsylvania's permitting process continues to be an issue for companies and individuals of the state, which is why I sponsored a bill that would make it much more efficient and predictable. Permit reform is one of my top priorities and I was happy to see that $1.7 million will be dedicated to improve the permit process within the Department of Environmental Protection," Bartolotta said.
The budget continues the phased reduction of the state's Corporate Net Income Tax, making us competitive with neighboring states. It also adds tens of millions of new dollars for workforce development, job training and career and technical education. We have also increased basic education funding by nearly 8%, an increase of $567.4 million.
"Pennsylvania property taxes have been a burden on our seniors for decades. I am gratified that this budget addresses this concern by expanding Property Tax and Rent Rebate program eligibility, increasing rebates and protecting participants from losing eligibility due to future Social Security cost-of-living adjustments," Bartolotta said.
The plan also addresses health and safety of Pennsylvania's citizens by providing $125 million for school safety grants and $100 million for student mental health. Additionally, the budget seeks to improve public safety by providing enough funding to train 384 new Pennsylvania state troopers, while also increasing the current cap on the overall complement of troopers by 100.
The legislation now heads to the House of Representatives for consideration.
CONTACT: Katrina Hanna, 717-787-1463