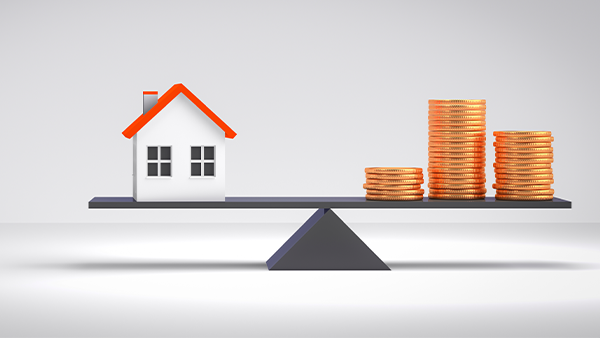 HARRISBURG – Communities in Beaver, Greene and Washington counties will benefit from a series of grants to support affordable housing projects throughout the region, according to Sen. Camera Bartolotta (R-46).
Grants totaling nearly $2.5 million were announced by the Pennsylvania Housing Financing Agency, including:
$75,000 for the Beaver County Housing Assistance Program to help people below the poverty line with rental assistance, housing, utilities, furniture, rental repairs and landlord assistance.
$50,000 for the Cornerstone of Beaver County for a 24/7 men's shelter.
$100,000 for Housing Opportunities of Beaver County to offer increased housing and counseling services.
$250,000 for Greene County Housing Opportunity Programs and Education to construct three homes in Crucible.
$295,000 for Greene County to advance homeowners on an existing rehabilitation waitlist for housing services.
$75,000 for Greene County to provide affordable housing opportunities to elderly and disabled community members through the Waynesburg House.
$200,000 for Serenity Farms Inc. to create sustainable, affordable housing options for minorities, people with physical and mental disabilities, immigrants and seniors.
$196,121 for the Washington County Redevelopment Authority to install an updated pull cord system and other security enhancements, as well as for the replacement of fire-rated entry and interior doors at Char House.
$350,000 for the Washington County Redevelopment Authority to repair and paint balconies, complete interior painting and replace air conditioning units and carpeting at the Char House.
$60,000 for the Washington County Redevelopment Authority to replace the fire panel and HVAC rooftop unit at the Claysville Elderly Apartments.
$37,500 for Blueprints for rent and utility assistance programs for group and individual financial literacy sessions.
$86,940 for the Washington County Redevelopment Authority to reconstruct the parking lot at Liberty Tower Highrise for the Elderly.
$112,500 for Blueprints to continue a Reentry Housing & Self-Sufficiency Program for inmates at the Washington County Correctional Facility.
$250,000 for Mindful Building Concepts LLC to create housing opportunities for 75 families through apartment style living options and single-family dwellings.
$100,000 for the Washington County Housing Authority to provide reliable emergency power for tenant elevators, HVAC heating and cooling, and essential electrical power for their oxygen machines during power losses. It will also remove asbestos contaminated floor tiles.
$250,000 for the Washington County Housing Authority to replace a 20-year-old roof that has been periodically leaking into a 72-unit high rise apartment building housing low-income and physically impaired individuals and families.
"Ever-rising costs for the basics like food and gas have left an astounding number of people in our area struggling – making the need for affordable housing greater than ever," Bartolotta said. "It is wonderful to know the Marcellus Shale Impact Fee will help people in our communities by directing $2.5 million to important needs like stable housing."
The grants were awarded through the Pennsylvania Housing Affordability and Rehabilitation Enhancement Fund, which was established in 2010 to assist with the creation, rehabilitation and support of affordable housing throughout Pennsylvania. Funding for the grants is provided by the impact fee charged on natural gas drilling in the Marcellus Shale region and the state's existing Realty Transfer Tax.
CONTACT: Katrina Hanna, 717-787-1463