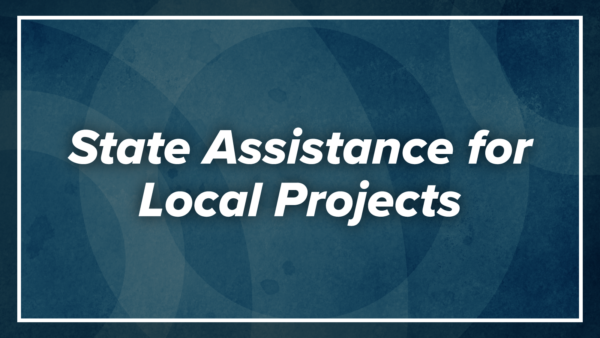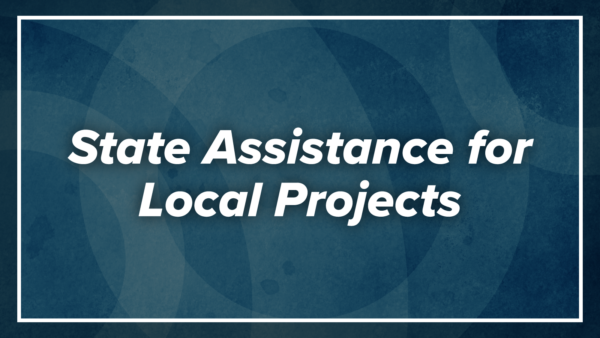 HARRISBURG – Sen. Camera Bartolotta (R-46) today announced state grants totaling more than $5.6 million have been awarded to the 46th District through the Commonwealth Financing Authority (CFA). The projects will improve public safety, create additional recreational opportunities and renovate buildings used to serve important government functions for residents.
"I am grateful that the CFA has chosen to invest in our communities by approving state grant funding for these crucial ventures," Bartolotta said. "This is a win-win situation, with local taxpayers and businesses benefiting from the projects without seeing an increase in taxes to pay for them."
Amwell Township received $226,244 for the replacement of Horne Run Road Bridge with a new aluminum pipe bridge culvert to minimize the disturbance of the natural stream bed and stream wildlife.
Beallsville Borough received $85,064 to purchase a new dump truck.
Bentleyville Borough received $76,875 to renovate a bathroom at Richardson Park.
Cecil Township received $593,450 to construct a salt storage shed.
Chartiers Township received $860,000 for improvements to the Pennsylvania Trolley Museum's Welcome and Education Center.
Cokeburg Borough received $418,690 to renovate the borough administration building by updating the building's exterior to create an Americans with Disabilities Act (ADA)-compliant sidewalk with a wheelchair lift and a handicap accessible parking space. Interior renovations include replacement of upper-level windows, resurfacing of hardwood floors, the replacement and addition of light-emitting diodes (LEDs) to all rooms, replacing the drop ceiling, repainting the walls and renovating the bathrooms for handicap accessibility.
Cumberland Township received $753,950 to improve ADA accessibility and drainage issues at Wana B Park. ADA accessibility improvements include surface upgrades and widening the trails leading to the two restroom facilities and the two pavilions, replacing the wooden bridge with a concrete deck structure and metal railing, adding ADA-compliant fixtures to the restroom facilities and incorporating handicap-available parking spaces. Culverts and drainage systems will be installed in the problematic areas.
Deemston Borough received $81,004 to purchase municipal equipment.
Ellsworth Borough received $100,000 to replace 10 fire hydrants and 11 line valves. The existing fire hydrants leak and offer no fire protection, so replacement of the hydrants and valves will provide borough residents with better fire protection and will mitigate water loss.
Greene Township received $220,623 to construct a new municipal building. The project will purchase a modular building with ready-to-work options of furniture, appliances and technology, as well as a septic tank that will be connected to the building.
New Eagle Borough Municipal Sewer Authority received $103,000 to upgrade the instrumental system and install a new supervisory control and data acquisition system to allow for the more efficient operation of the treatment plant. The project includes replacement of two control panels and touchscreen equipment that is nearly 30 years old.
North Strabane Township received $999,940 for the administration building construction project.
North Strabane Township received $150,000 to reconstruct McDowell Lane.
North Strabane Township Municipal Authority received $223,732 to rehabilitate 7,900 feet of sewer line. The vitrified clay pipe is in poor condition because of root intrusion, crack and infiltration and inflow.
Speers Borough received $110,000 to repair the Speers Bridge, which carries traffic over the Wheeling and Lake Erie Railroad and provides a crucial link within the Speers Industrial Park. The project will repair the concrete deck, abutment and concrete beams, as well as complete epoxy injection crack sealing.
Stockdale Borough received $149,000 to renovate the municipal building. Renovations include completing roof repairs, expanding and repairing existing parking areas, installing ADA restrooms and sidewalks, and making HVAC improvements.
Tri County Joint Municipal Authority received $231,917 to replace a water storage tank in Centerville Borough. Because recent tank inspections indicate the presence of lead-based paint, the recommendation was to replace, rather than renovate, the tank.
Vestaburg New Hill Joint Authority received $64,825 for pump station upgrades at the facility in Centerville Borough. It will be used to replace the existing supervisory control and data acquisition control system that only provides a small portion of key operational data needed to properly monitor operational conditions and alarms. A back-up generator will also be installed to ensure continuous operation of the facility, even in a power outage.
Washington City received $99,838 for streetscape improvements that will complement the city's economic development and revitalization initiatives. The project will repair the non-functioning auxiliary electrical outlets on 21 streetlights, purchase five square and five round concrete planters that have been damaged, and add nine benches to provide additional seating in the downtown area.
Washington County Redevelopment Authority received $17,940 to replace fire panels at senior housing facilities in Canonsburg and Charleroi boroughs.
West Middletown Borough received $68,931 for improvements to the storm water management system, which will prevent storm water flooding damage to two adjacent residential properties along Main Street in the borough. The project will install 450 feet of 15-inch diameter sewer pipe and related supporting features.
All projects were funded through the Commonwealth Financing Authority, which is an independent agency of the Department of Community and Economic Development that administers many of Pennsylvania's economic development and community improvement programs.
CONTACT: Katrina Hanna, 717-787-1463