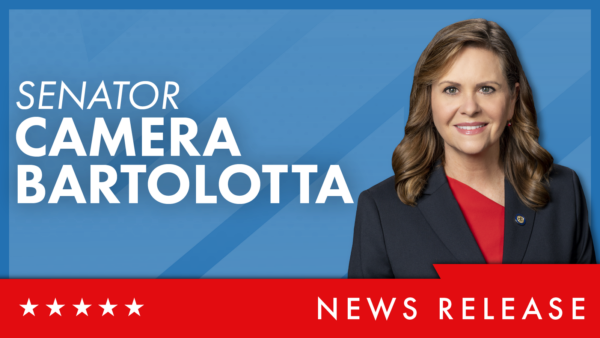 HARRISBURG – Sen. Camera Bartolotta (R-46) released the following statement following the budget address that Gov. Josh Shapiro delivered today to a joint session of the General Assembly:
"While containing some proposals that would assist Pennsylvanians, and that I support, Gov. Shapiro's budget address was sorely lacking in areas that would be of the greatest benefit to our citizens.
"While on the campaign trail, Gov. Shapiro declared serious concerns with the Regional Greenhouse Gas Initiative (RGGI) and promised to work with the General Assembly on this issue. However, his budget proposal includes a presumptive $670 million annual revenue from this job-killing regional carbon tax program. The result is a de facto tax that would dramatically increase energy costs for all Pennsylvanians and further drive investment away from our Commonwealth.
"It is time we fully utilize Pennsylvania's abundant natural resources. Pennsylvania could produce four times the natural gas that we do now, adding billions of dollars in revenue, tens of thousands of family-sustaining jobs, provide affordable energy and ensure energy independence. But RGGI would derail all of that.
"It is disingenuous that Gov. Shapiro included lines in his address relating to job creation and workforce development when his proposal maintains the very program that would cripple them.
"Gov. Shapiro's budget proposal is a starting point. I am encouraged to hear that he supports technical education, criminal justice reform and working to attract more teachers and health care workers to Pennsylvania.
My colleagues and I need Gov. Shapiro to come to the table to negotiate a balanced budget, preserve and develop our workforce, establish our energy independence, and attract high quality jobs. The people of Pennsylvania deserve nothing less."
CONTACT: Katrina Hanna, 717-787-1463