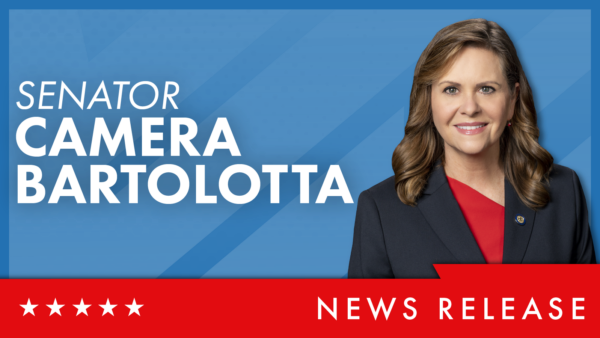 WASHINGTON – In honor of the opening of her new Mon Valley office, Sen. Camera Bartolotta (R-46) and her staff are hosting a special Coffee with Camera event at her new district office, 303 Chamber Plaza, Suite B, Charleroi, on Tuesday, Feb. 21, from 11 a.m. to 12:30 p.m.
The office is open Mondays and Wednesdays from 9 a.m. to 5 p.m. and by appointment beginning Wednesday, Feb. 22.
However, because offices will be closed on Monday, Feb. 20, for Presidents Day, Coffee with Camera will be held on a Tuesday in addition to the office being open all day.
During the open house, constituents may tour the office, chat with Bartolotta and her staff about the issues that are priorities in the 46th District, and learn more about the many legislative services available through her office.
"Positioning our new district office minutes from Interstate 70 will create better accessibility of our services in the entire Mon Valley region. I'm incredibly excited about our increased visibility in Chamber Plaza and being neighbors with great organizations like the Southwestern Pennsylvania Human Services and Area Agency on Aging," Bartolotta said. "Hearing from the residents of the 46th and specifically the Mon Valley will help to shape my priorities in Harrisburg. I hope to see many of you at the open house and look forward to pouring some java for our guests on Feb. 21."
Coffee and light refreshments will be served during the open house.
Registration is not required for the open house, but individuals with questions may contact Bartolotta's office at 724-258-3365 or through her website at SenatorBartolotta.com.
The 46th District includes part of Beaver County consisting of the townships of Hanover and Independence and the borough of Frankfort Springs, as well as all of Greene and Washington counties.
CONTACT: Katrina Hanna, 717-787-1463