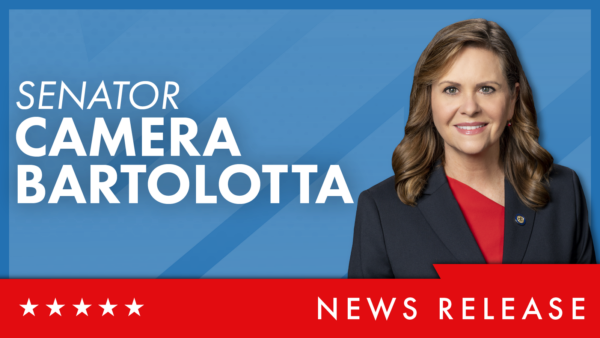 HARRISBURG – Sen. Camera Bartolotta (R-46) was assigned to serve on five standing Senate committees during the 2023-24 legislative session: Labor and Industry as the vice chair, Judiciary, Rules and Executive Nominations, Transportation and Veterans Affairs and Emergency Preparedness. The committees provide legislative oversight and help shape the language in bills that fall under their areas of responsibility.
"I am thankful to be named the vice chair of the Labor and Industry Committee," said Bartolotta. "This will allow me to continue my efforts on workforce development and bringing back jobs to hard-working Pennsylvanians. The other committee assignments provide me with the opportunity to advance my legislative priorities of improving the economy, helping veterans and expanding access to quality health care."
The Labor and Industry Committee considers a wide range of issues pertaining to both employers and employees, including Workers' Compensation, Unemployment Compensation, workplace safety, building codes and workforce development. It also provides oversight of the state Department of Labor and Industry, as well as the Human Relations Commission, Unemployment Compensation Board of Review and Workers' Compensation Appeal Board.
The Judiciary Committee focuses on legislation regulating rules governing criminal and juvenile justice, crime victims, law enforcement, sexual offenses and tort reform.
The Rules and Executive Nominations Committee reviews nominations made by the governor and is charged with the consideration of resolutions and legislation returning to the Senate from the House of Representatives.
The Transportation Committee oversees all operations related to the Commonwealth's multimodal transportation system, including legislation and policy on roads and bridges, public transportation, railroads, airports and ports.
The Veterans Affairs and Emergency Preparedness Committee concentrates on fire, emergency medical services, emergency management, military and veterans' issues.
CONTACT: Katrina Hanna, 717-787-1463