Senator Camera Bartolotta (R-46) will discuss the state's COVID-19 vaccination plan and answer questions regarding the vaccine during a special Access Live event on February 18 beginning at noon.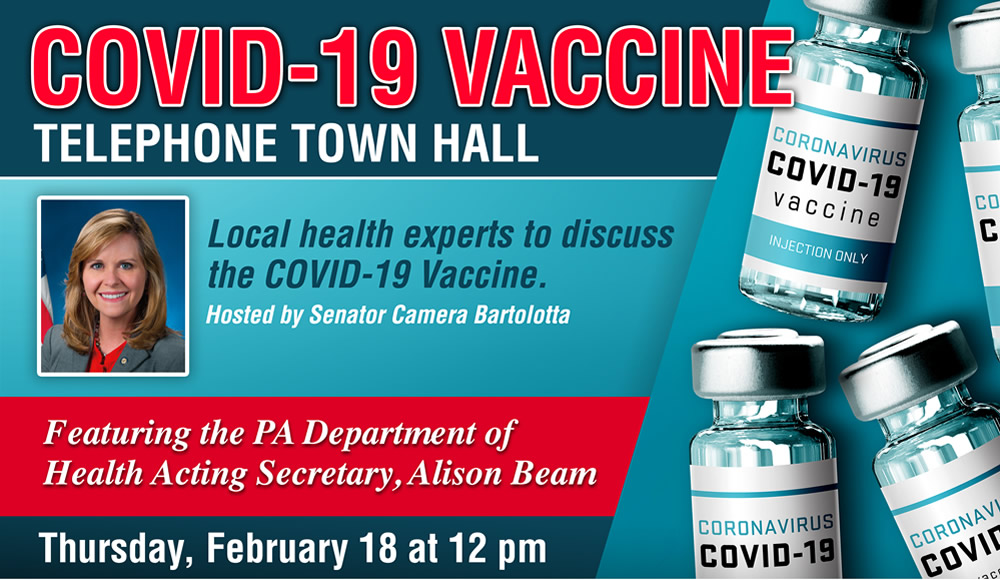 Bartolotta hosted a similar event on January 28. The event drew such an overwhelming response from community residents that a second event was scheduled to answer additional questions and offer updates on the rollout of the vaccine.
Acting Secretary of Health Alison Beam and Senate Health and Human Services Committee Executive Director Joan Bradbury will be special guests during the conversation to answer questions related to the COVID-19 vaccine.
Community residents can register to participate in the Access Live event by visiting https://www.senatorbartolotta.com/access-live/.
The Access Live event format encourages community residents to participate in a discussion on the issues without the need to travel throughout the region. Participants can ask questions or simply remain on the line to listen to the discussion from the comfort of their own home.
CONTACT: Colleen Greer (717) 787-1463